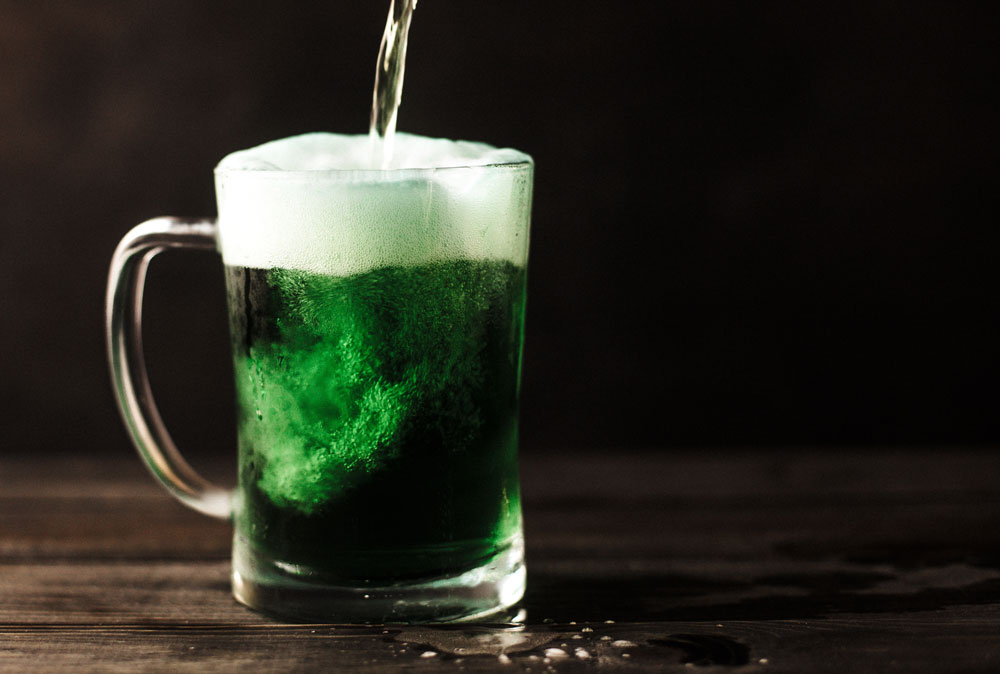 There are a few things any New Yorker can expect to see on St. Patrick's Day, and they all take place at the annual parade. The world's largest and oldest St. Patrick's Day parade (even older than the one in Ireland) is marked by a flood of marching green on 5th avenue, including adults in leprechaun costumes and the city's 69th Infantry leading the pack. The parade is one of the city's oldest and most participated traditions. But for some, it's not the only way to celebrate the day.
"After ten years of watching and attending the parade, I decided it was time to find my own traditions," says Aidan, a New York resident of twelve years. "The parade is on another level, but that's not always how I want to commemorate the holiday."
Aidan gives us an inside look at how he likes to spend the day that honors his culture and community in his adopted hometown.
At breakfast
"Corned beef and St. Patrick's day go hand in hand for me. There are a few bars around town that make a great spread on the holiday, like The Dead Rabbit or Molly's. One year a friend took me to the Russian Tea Room, where you can get a surprisingly authentic three-course Irish menu."
On exhibit
"I don't go every year, but the Merchant House Museum is a fascinating visit, particularly around the holiday. The house is a powerful remnant demonstrating what domestic life was like in the 19th century for Irish servants. Especially in comparison with the lives of the wealthy family they served."
On stage
"The Irish Repertory Theater has some fantastic shows on at this time of year. Walking into the theater always feels fitting around the holiday. Last year I saw an incredible rendition of an Eugene O'Neil play - hearing these stories is a great way to get in the spirit."
In tune
"My all-time favorite way to close St. Patrick's day is with live music. There are several great spots that showcase Irish musicians and musicians that play Irish music on the night. If I had any musical talent, I'd play along with them at Landmark Tavern, The Porterhouse or Gramercy Ale House."