New York City's Best Day Trips
09/22/2015
Most visitors to New York City land at the airport, take a cab to their hotel and spend the rest of their time exploring the myriad sites in Manhattan (and maybe even Brooklyn). But they are missing all the gorgeous places just outside the city—and the fall is the most beautiful time of year to visit. If you have an extra day, here are the best day trips from New York City, all easily accessible by train or car.
For the Beach Scene
Fire Island, NY
55 miles east; 1.5 hours by car; 2.5 by train and ferry
Forget the see-and-be-seen vibe of the Hamptons—Fire Island is New York City's most laid back summer address. Take the ferry (cars aren't allowed), and spend the day biking or beaching on this 31 mile-long barrier spit of sand and pine woodlands. Explore quaint villages with suitably quaint names like Saltaire, Cherry Grove and Lonelyville, or get back to nature at the Fire Island National Seashore.
For the Art Scene
Storm King Art Center, Mountainville, NY
58 miles north; 1.25 hours by car; 2 hours by train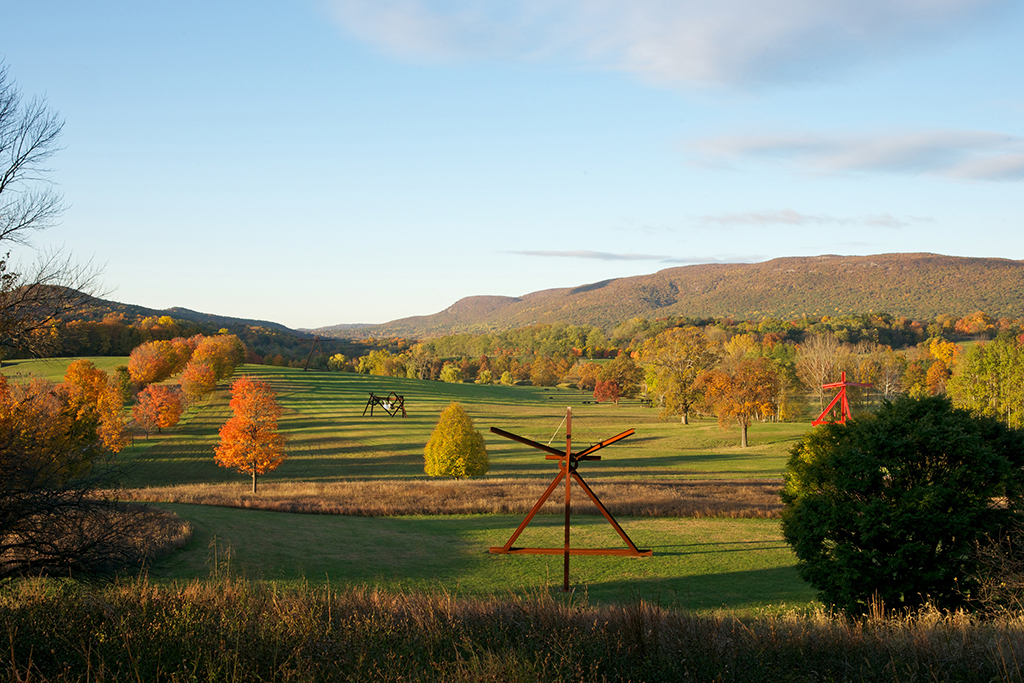 Photo courtesy of Storm King Art Center.

Pieces by household names like Calder, LeWitt and Lichtenstein gracefully scatter the grounds of this open-air sculpture museum in Mountainville, about an hour's drive north. Roam the woods and meadows of Storm King for an up-close look at some of the biggest names in 20th century art—all under the watchful eyes of the gentle Hudson Valley mountains that inspired artists like Thomas Cole and Albert Bierstadt the century before.
For the Farm-to-Table Scene
Stone Barns Center for Food & Agriculture, Pocantico Hills, NY
25 miles north; 45 minutes by car; 1.5 hours by train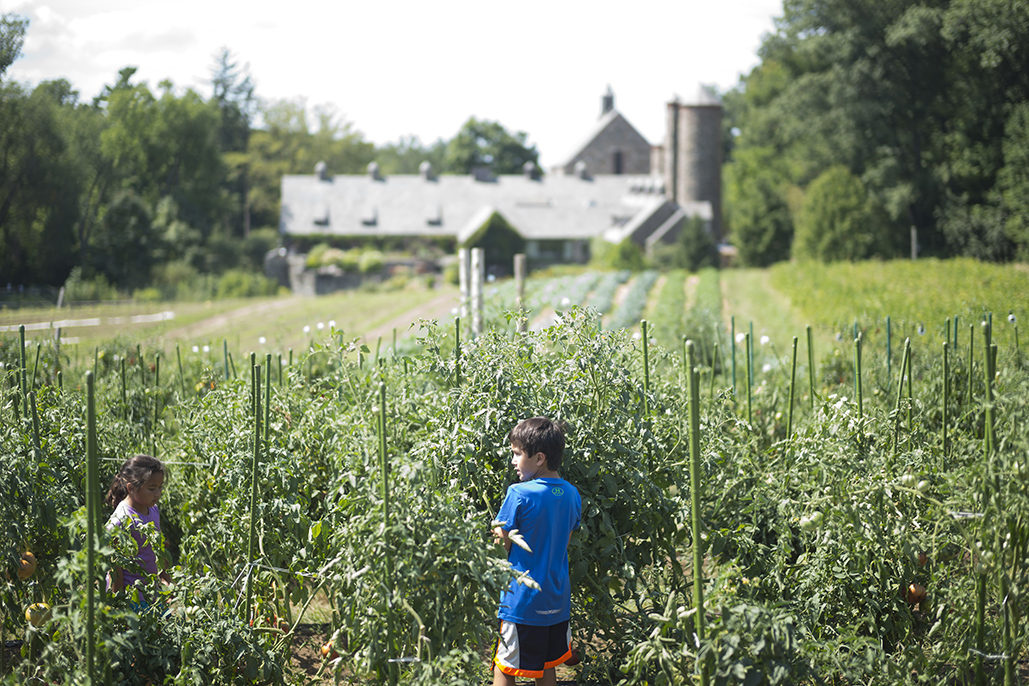 Photo courtesy of Stone Barns Center for Food & Agriculture.

Chef Dan Barber's mission? Create a healthy and sustainable food system that benefits everyone. A lofty task, but one that his 80-acre, nonprofit farm is working hard to fulfill. Each year, it welcomes thousands of visitors (including 7,000 students) to witness sustainable agriculture in the works, and to taste the benefits at the much-lauded onsite restaurant Blue Hill. No mere afterthought, Blue Hill's main room is a reservations-only, fine-dining affair that is a New York Times favorite. A more casual counter area accepts walk-ins if you forget to book a table, and the experience is just as great.
For the History Scene
Sleepy Hollow, NY
29 miles north; 45 minutes by car; 1.25 hours by train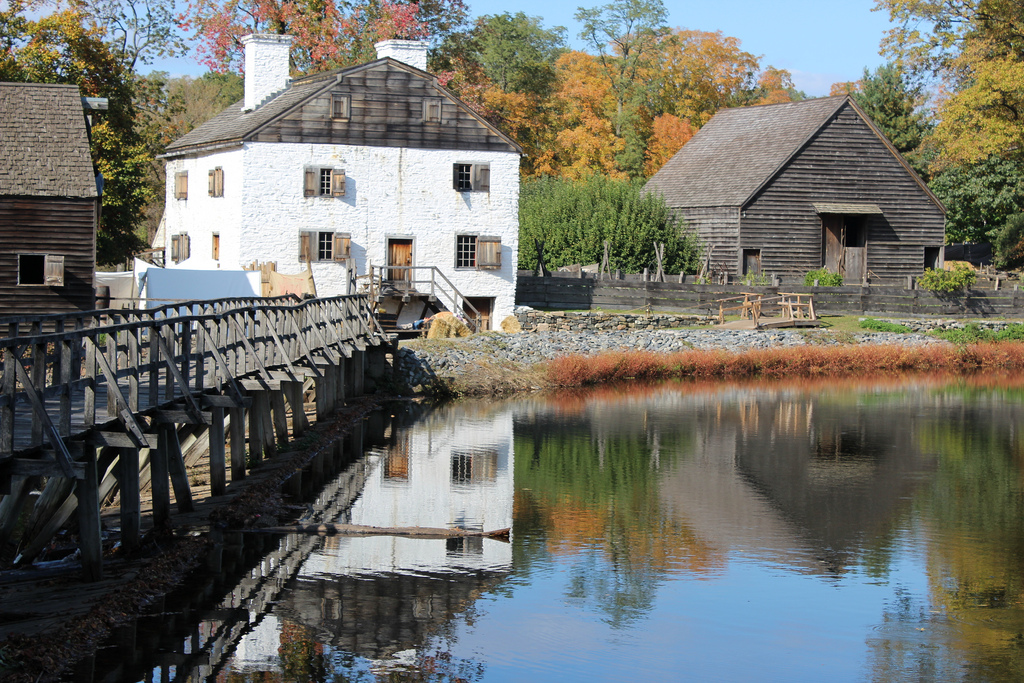 Yes, that Sleepy Hollow. Washington Irving set his unnerving legend in this Hudson Valley town after frequent visits to the region (where he also set "Rip Van Winkle"). Today, history buffs can learn all about the two stories and Irving, buried in the town cemetery, with the local historical society's walking tours, as well as visit Sleepy Hollow's other notable sites like its charming 19th-century downtown and Kykuit, a hilltop palace home to four generations of Rockefellers with stunning Hudson River views.