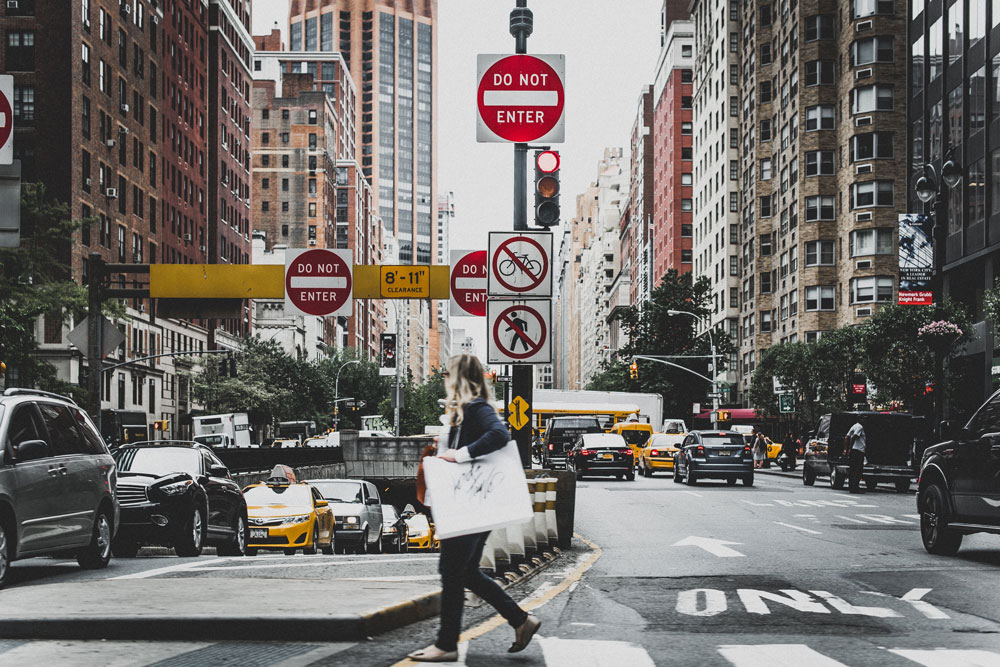 Let's talk about 'people watching.' According to front desk associate Alex, there is nothing that's more quintessentially New York. For most of us, spending an afternoon people watching is an infrequent pastime. But for Alex, it's an art form: "Working in a hotel, I meet people from all around the world. Spending time in New York offers a similar opportunity. There are millions of people from every different background in this one busy and vibrant place. It's the perfect melting pot of characters, which also makes it the perfect city for people watching."
For those who feel little uneasy about the idea of spending the day peering in on a stranger's life, Alex gives this reassurance: "New Yorkers want to be seen. So many restaurants, bars and cafes exist solely for this purpose. It's deeply ingrained in the city's culture."
When it comes to people watching, there are some dos and don'ts. We asked Alex to explain how best to spend an afternoon watching the city:
Q: What are the best places for people watching in New York?
"It depends on what you're looking for and where you are in the city. Each neighborhood has its own hotspots. People watching on Bedford Ave in Williamsburg will be a very different experience from people watching on 125th street in Harlem, but I've done both and they are equally amazing. If I'm in the mood to dine with Soho socialites I'll grab a coffee at Cafe Select, have a meal at iconic Balthazar or, if I'm feeling ambitious, go for an evening out at Vandal. If I'm headed uptown I'll order a cocktail at Penrose or Bemelman's. To see fashionable Williamsburg, I'll stop at Cafe Mogador. And if I want a more classic New York people watching experience, I'll catch some jazz at Bill's Place in Harlem."
Q: What are the no-no's?
"Don't stare. It can be a fine line between appreciating or admiring the scene and straight out staring at one individual. I like to think of people watching as casting a wide net: you're interested in the entire area, not just one specific pinpoint."
Q: What if you accidentally eavesdrop on someone's conversation?
"It happens! Even when you're not people watching, it's pretty easy to catch fragments of conversations in a tightly packed city. When I think I'm listening too much to a nearby conversation, I'll make up an alternate one in my head. The conversation I create is usually more interesting, anyways."
Q: Do you bring something to read or take someone along with you?
"I think people watching is one of those activities that's best done solo, but if you and a friend are on the same page - go for it. I carry a notebook with me everywhere, so I usually have it with me when I'm people watching. If inspiration strikes I can jot down my notes or draw something on the page. I'm terrible at drawing, but do it anyways because it helps me clear my mind."
Q: What's the best thing you've seen while people watching?
"That's a tough one. I once saw a man walking down the street with four parrots on his shoulders and a boa constrictor wrapped around his torso. The birds were unbothered by the large snake, and the guy thought it was totally normal, even though everyone around him clearly didn't. I also remember a woman on Central Park West who was dressed head-to-toe in leopard print. Even her hair was dyed in spots to look like a leopard. She was very elegant, in a strange, only in New York kind of way.