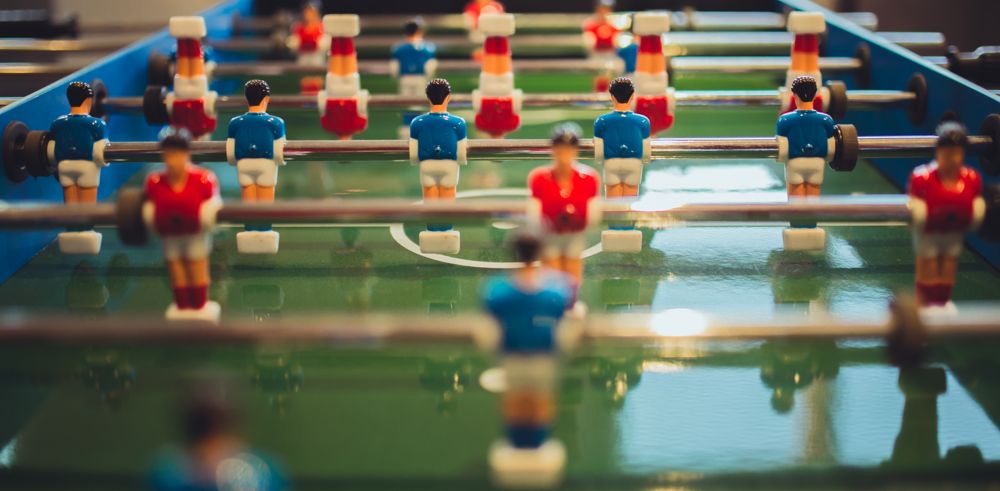 The U.S. might not be in the World Cup this year, but there are still fans across the city following the games with vigor and excitement as they root for their favorite hometown or adopted teams.
Sports bars are anything but scarce in New York, but finding the right spot for the right game can be tricky. Whether you're looking for a chill space where you can grab a pint and focus on the match, or a bar with a more lively vibe where you can banter about your bracket, here are our recommendations for watching the World Cup in New York.
Miss Favela, Williamsburg
For a uniquely exhilarating experience, catch one of the Brazil games at the brightly colored Brooklyn bistro in Brooklyn. Likely events include Brazilian dancers, samba music, great food and three wide screens for watching.
The Football Factory, Midtown
This twenty-year old soccer institution is an obvious go-to for World Cup watchers. Here, you're likely to find fans from all over the world rooting passionately for their teams. If you're looking for a quiet bar, this isn't it. But if you're looking for a place where you can join fellow fans in the singing songs or shouting unabashedly at the screen when bad calls are made, this is the spot for you.
Smithfield, Flatiron
Another self-proclaimed soccer institution, no World Cup watching list would be complete with Smithfield Hall. Deemed the "NYC soccer temple," Smithfield streams soccer matches all-year long, but goes all out during the World Cup. If you're keen to catch a game but don't know who to root for, Smithfield's is the perfect place to grab a drink and join in on the contagious excitement.
Jack Demsey's, Midtown
Want a more intimate watching experience? Try the classic Irish pub in Midtown, Jack Demsey's. Sure, it's likely to fill up during the more exciting games, but if you arrive early enough to grab a seat at the bar you can enjoy the homey and convenient feel of this neighborhood bar.
Nowadays, Bushwick
For the least aggressive viewers out there, family-friendly Nowadays in Brooklyn offers an indoor and outdoor experience. Dogs and kids are welcome at this expansive hangout that's well suited to the fans who don't mind missing a few minutes of the game to enjoy a local brew on the outdoor deck. Go for a lunchtime game and grab a bite from the Caribbean food truck to go with your pitcher of local ale.