The Case for Gingerbread
12/14/2018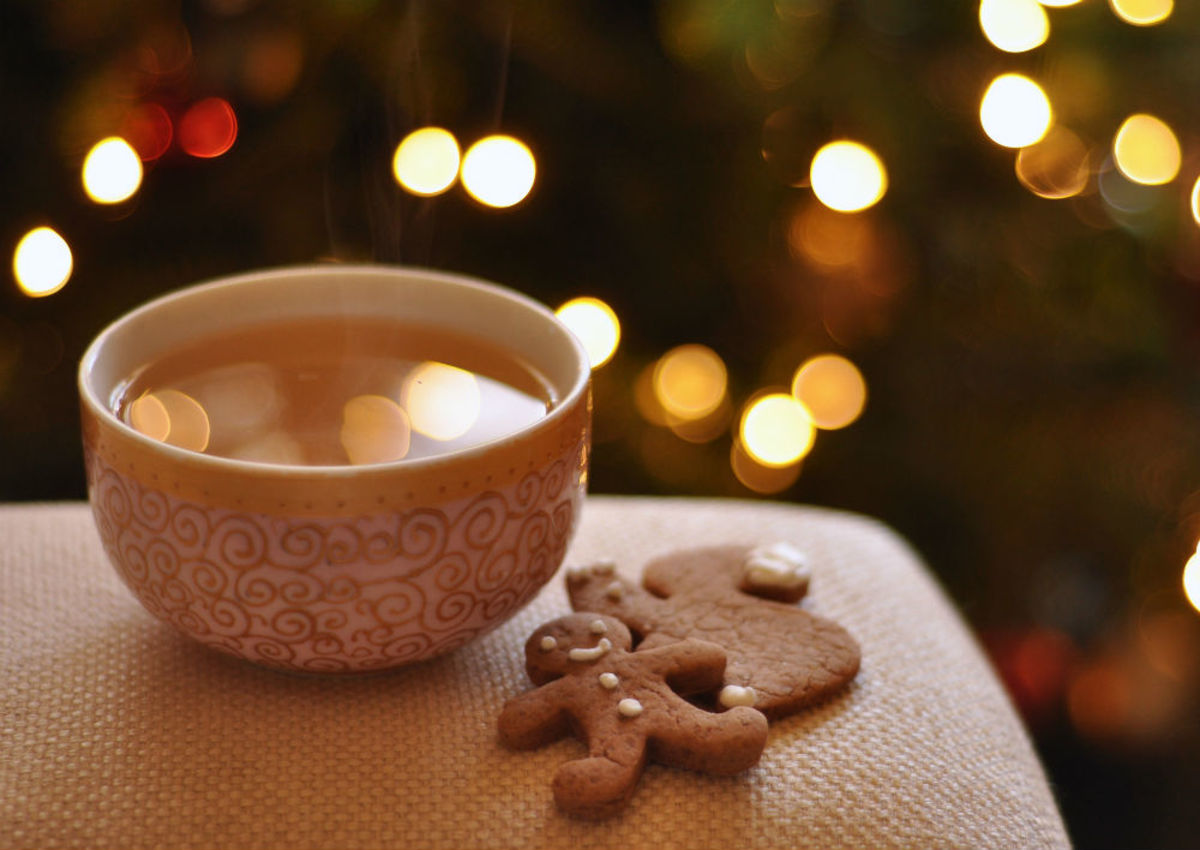 During the first eleven months of the year, finding gingerbread in New York is nearly impossible. This richly spiced treat is tied closely to the holiday season, when the city's restaurants and bakeries start proudly displaying the item on their menus.
With roots in Germany, Sweden, Netherlands and the U.K., gingerbread's longstanding history can be traced back to both Christian and Jewish holiday traditions. Of course today, Gingerbread is most famously recognized as a Christmas delicacy, which is when WestHouse staffer Amanda's love affair with the dessert began:
"Every year, my mom and I would make elaborate gingerbread houses in the weeks leading up to Christmas. December in our household was always marked with the strong scent of ginger, clove, nutmeg and cinnamon."
"My Mom was a trained architect and would guide me in building the most ornate and structurally sound gingerbread village in the neighborhood. I'd invite all my friends to see (and ultimately taste) the finished versions.
Nowadays, I don't have the time to recreate our masterpieces on our own, so instead I satisfy my gingerbread fix by making a few calculated stops in the city during the holiday season."
Gingerbread Lane at the New York Hall of Science
"The only gingerbread village to top the ones my mom and I made when I was younger is the annual Gingerbread Lane display at the New York Hall of Science. Each year, an artist creates the largest gingerbread village in the world, including gingerbread houses, shops and town buildings that are all made from edible materials and delightfully decorated. It's an awesome sight to see in person and of course makes me think back fondly on the villages I created as a kid."
"I love the seasonal twist the Doughnut plant adds to their menu during this time of year. The Gingerdough man and Gingerbread cake doughnuts hit the spot and have the perfect amount of spiced ginger and molasses-goodness in each bite."
"The delicate gingerbread cookies at Duane St Patisserie are the perfect size for creating edible tree ornaments or giving away as stocking stuffer gifts. Adorably iced as gingerkids (rather than gingerbread men or women), the only trouble with their travel-ready size is not eating them all before you get back home."