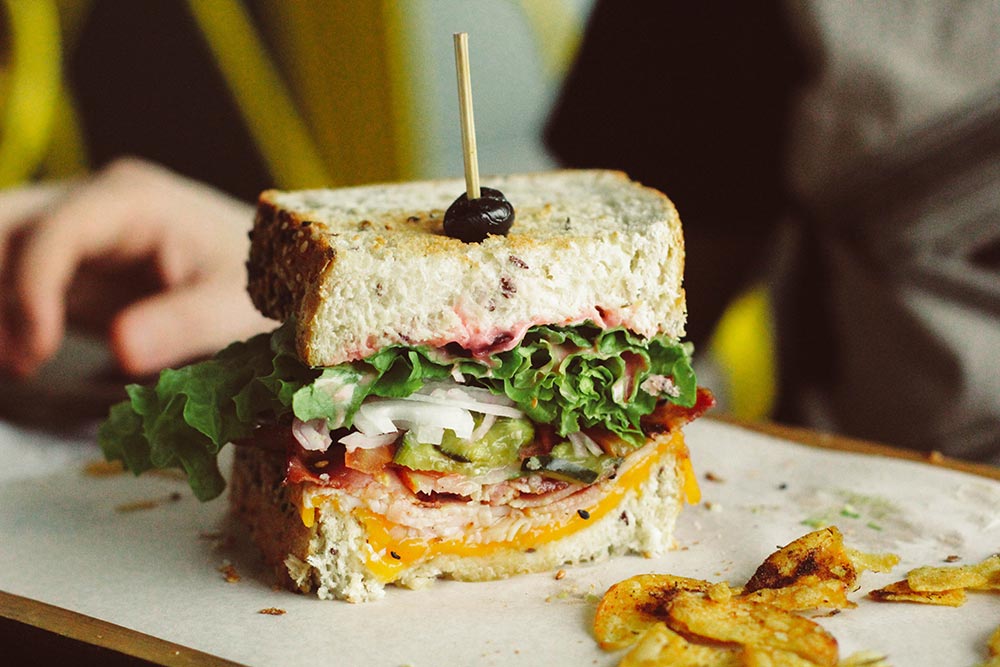 There few things as timelessly New York as a really, really good deli. For most residents (and visitors), finding a good deli is essential. Whether you're looking for your Sunday morning bagel, a hot pastrami sandwich, or a bowl of matzo ball soup, there are no shortages of shops ready to satisfy your cravings.
Until recently, New York's most beloved spots came in unpretentious, down-home packages. Now, you can choose from an old school neighborhood joints or newer, more instagram-worthy locales.
Here's our roundup of the city's not-to-miss delis and sandwich shops:
Zabar's
For the newcomer to the deli world, Zabar's is a great place to start. After eighty years in the business, the Zabar family is going strong while continuing to provide an unparalleled New York deli experience. Visiting their Broadway street store in person will give you the full picture of everything they have to offer: smoked fish, cheeses from around the world, hand sliced nova and everything else for your home kitchen and pantry. Just don't expect to go home empty handed.
Mile End Deli
Did you know there was Montreal cuisine in New York? Well, now you do. Mile End merges Montreal home cooking with the New York deli experience and has quickly become one of our favorite deli destinations. You can pick from the traditional deli plates like corned beef reuben, potato latkes and whitefish salad, or try their more unique specialties like the smoked meat poutine or spicy Tunisian tuna salad.
Harry & Ida's
Brother and sister duo Will and Julie Horowitz opened their sandwich shop in commemoration of their great-grandparents, who also ran a deli. Harry & Ida's is an unconventional eatery designed in the fashion of a country village store. With green walls, a tin ceiling, and shelves of artisanal pantry items like pomegranate drinking vinegar and watermelon seeds, walking into their shop feels more upcountry than Lower East Village. Their bread and butter are the generous and mouth-watering sandwiches, like the roasted squash, pop's pastrami, pastrami meatball and smoked eel menu options. Despite appearances, this isn't your grandma's sandwich shop.
Eisenberg's
If you want to keep it traditional, try Eisenberg's Sandwich Shop, a casual spot that's been serving all-day breakfast and hearty deli sandwiches for almost 100 years. As their tagline reads, they've been "Raising New York's Cholesterol Since 1929" with classic favorites like egg creams, chopped liver, patty melts and brisket platters. Come for the New York history and stay for the dependably good deli fare.
Ess-a-Bagel
Bagel lovers rejoice at this 40 year-old cafe where you can take your pick of the homemade bagels and over twenty different cream cheese toppings. Ess-a-Bagel favorite combos include 'The Pepe', with hot roast beef and bacon smothered with melted cheese, freshly sliced tomato and onions, and the 'The Muriel' with baked salmon and melted muenster.