Best Views in New York
01/26/2017
When you walk the streets of New York, you hear the same advice repeated: Don't forget to look up. But every once and a while, it's beneficial to see the city from a new angle. The next time you need a little inspiration, visit these beloved parks and tall structures to see New York from a new perspective.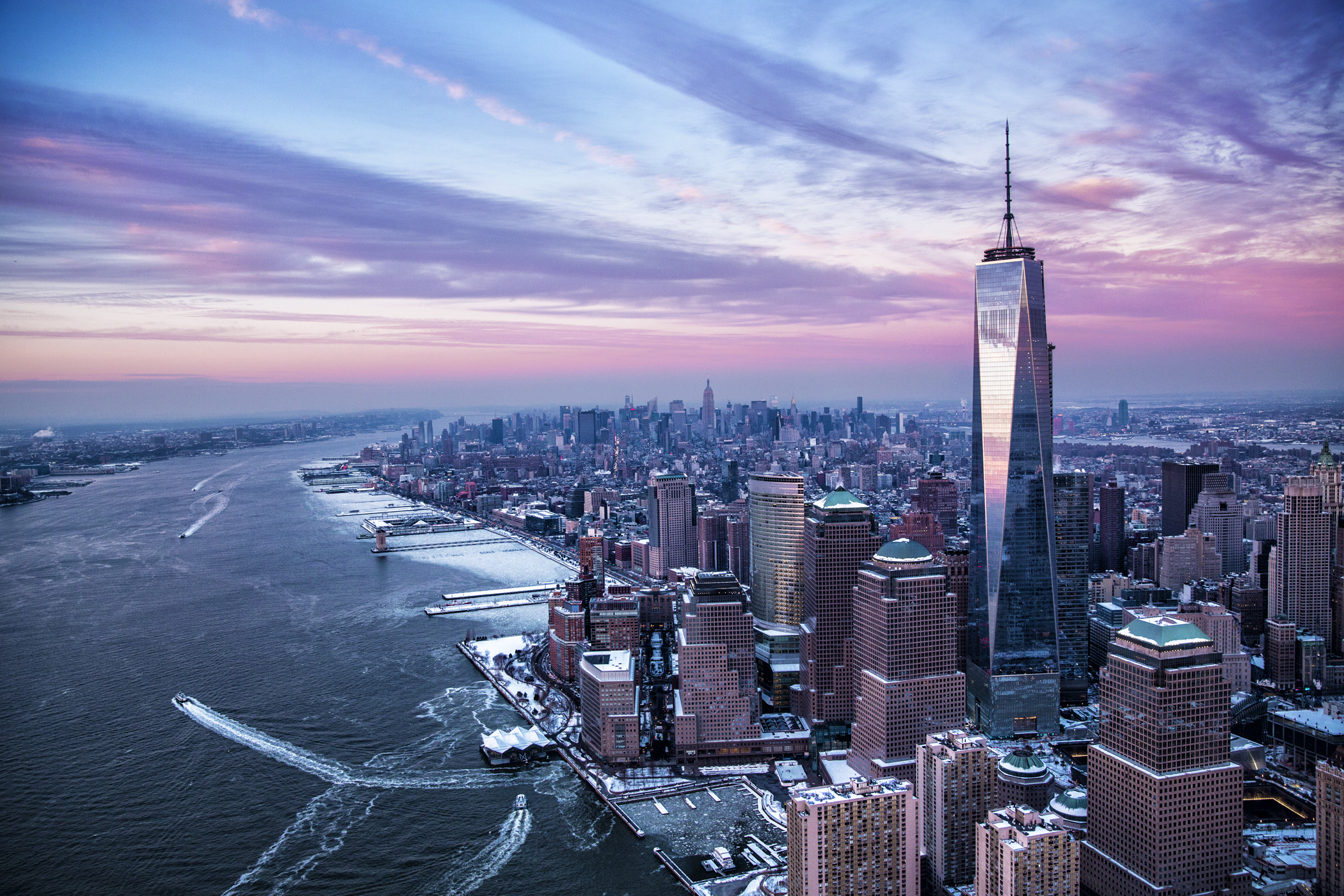 One World Trade Center
There are countless things to see in New York and at One World Trade Center, you can see them all at once. With 104 stories and standing at 1,776 feet, One World Trade Center is the tallest building in New York — and in the United States. The under-60-second elevator ride to the top is worth the price of admission alone. 285 Fulton St.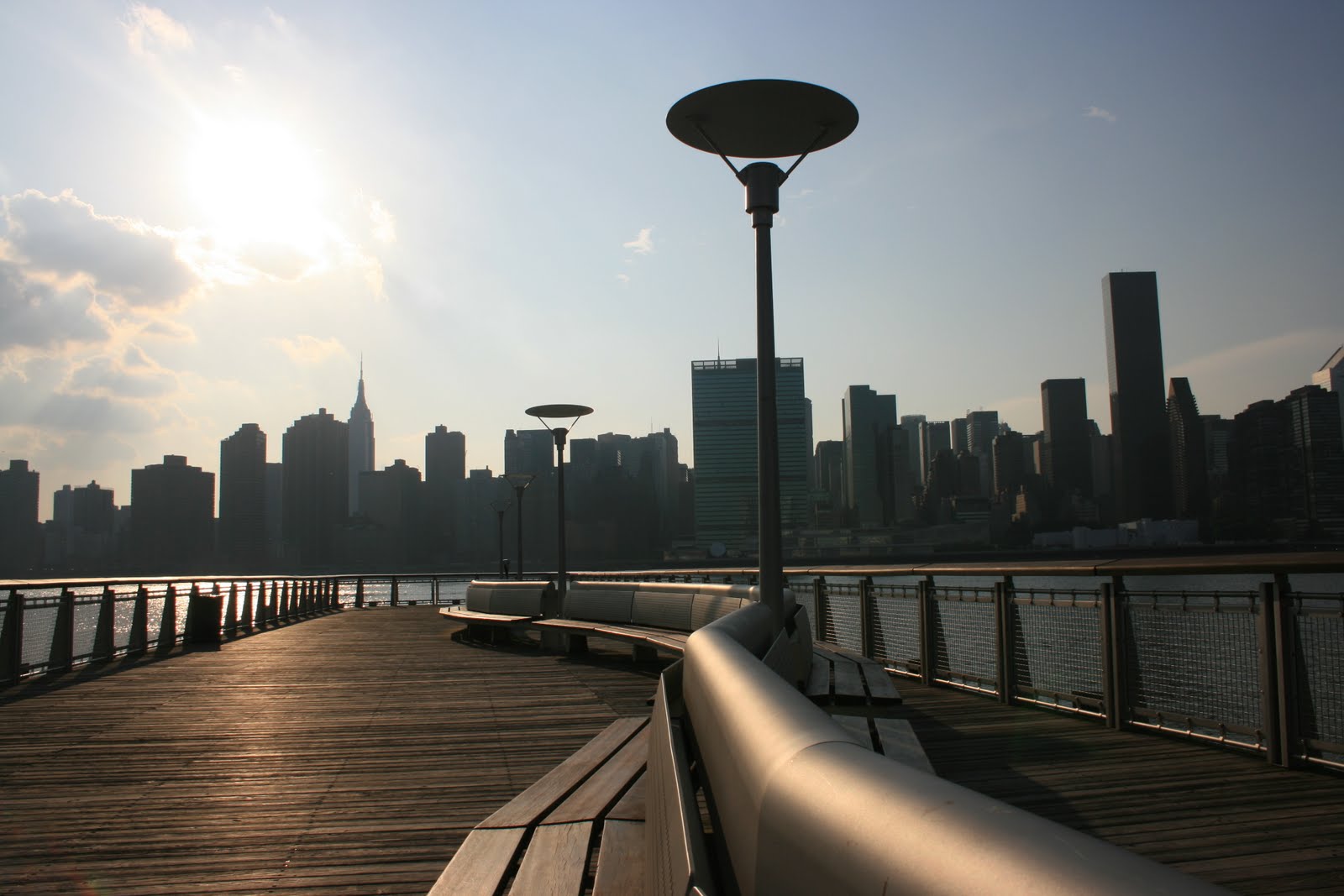 Gantry Park
It's no secret that some of the best views of Manhattan are in the city's neighboring boroughs. One of the best comes from Gantry Park, offering a gorgeous, unobstructed view of the skyline along the banks of the East River. Where exactly is Gantry Park? You might know the Long Island City park as the home of the red Pepsi-Cola sign, an official New York City landmark. 4-09 47th Rd, Long Island City.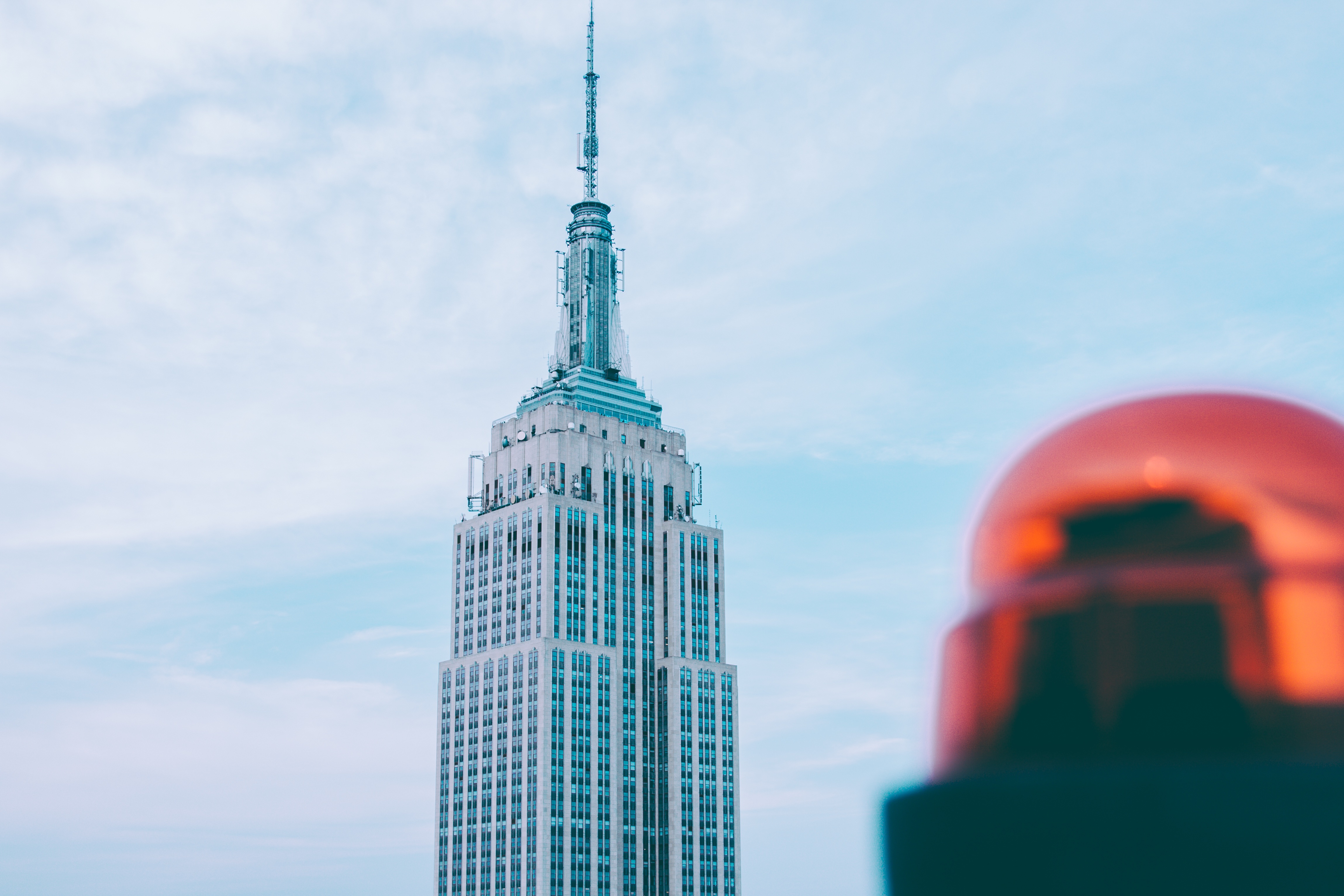 Empire State Building
There's no New York skyscraper more famous than the Empire State Building. Thanks to films like An Affair to Remember, King Kong, and Sleepless in Seattle, the 103-story building is a perfect representation of the city and its people: strong, tall, and resilient. Did you know it stays open until 2 am every night? 350 5th Ave.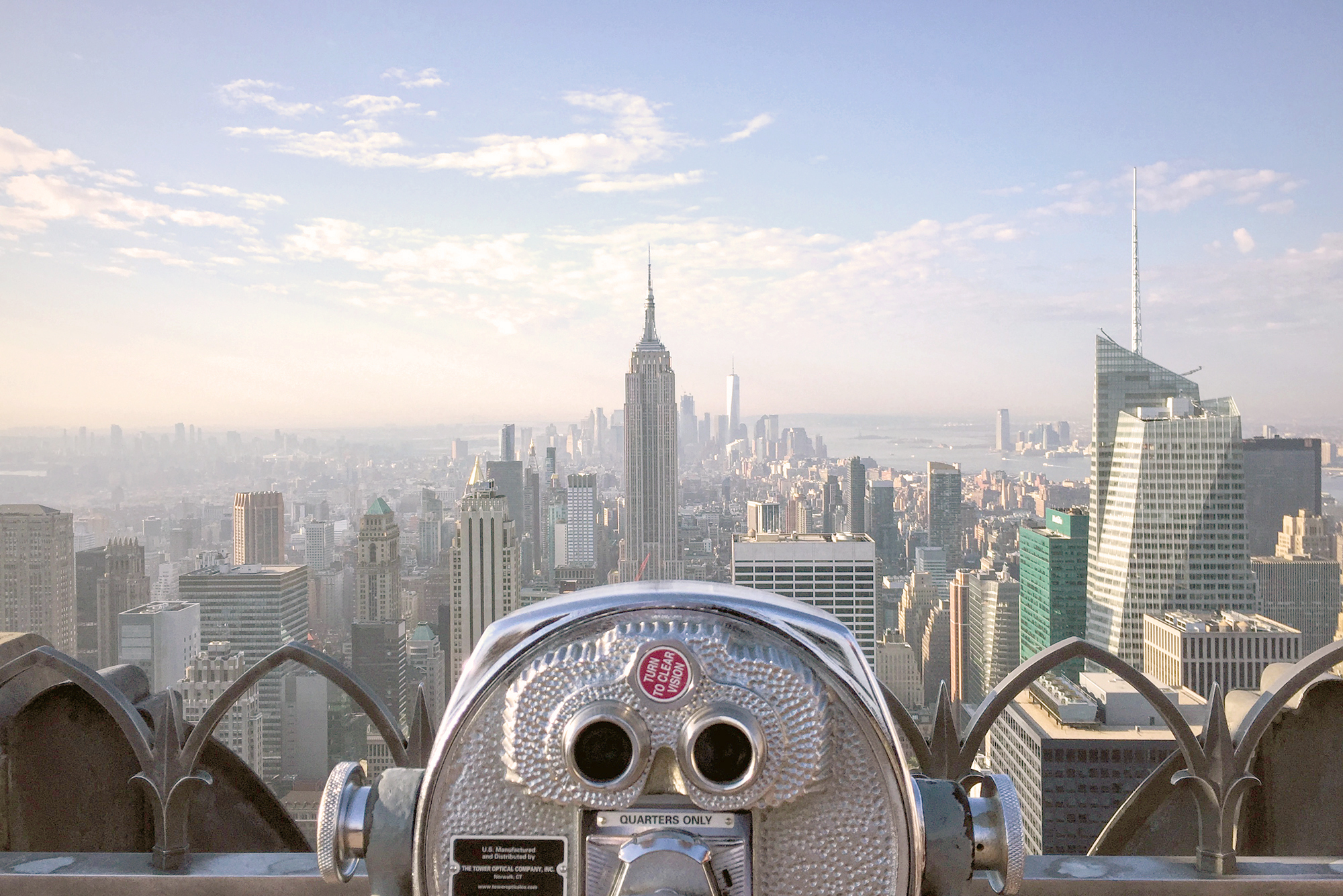 Top of the Rock
Atop 30 Rockefeller Plaza sits Top of the Rock, a series of three observation decks offering stunning 360-degree views of the city. In fact, Top of the Rock is said to have the best panoramic view in the city — even better than the view from the Empire State Building. Why? Because from Top of the Rock, your view includes the famous structure. 30 Rockefeller Plaza.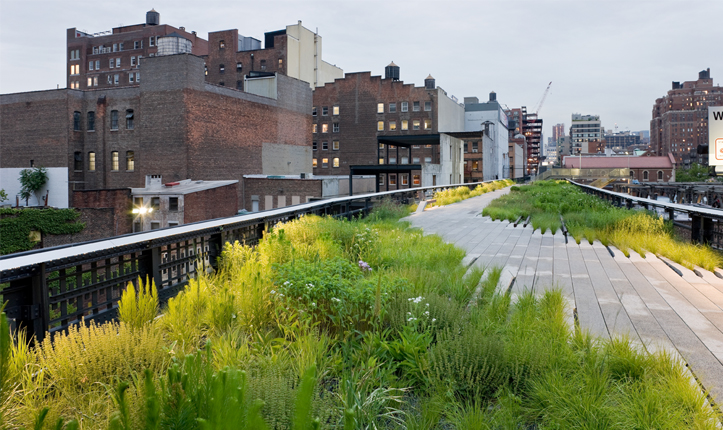 The High Line
The High Line is just a few stories off the ground, but offers excellent views of New York's Meatpacking District and Chelsea neighborhoods. This park, created on an out of service subway rail, provides a quick change of scenery and lets you see New York from a different angle. Various entrances along 10th Ave.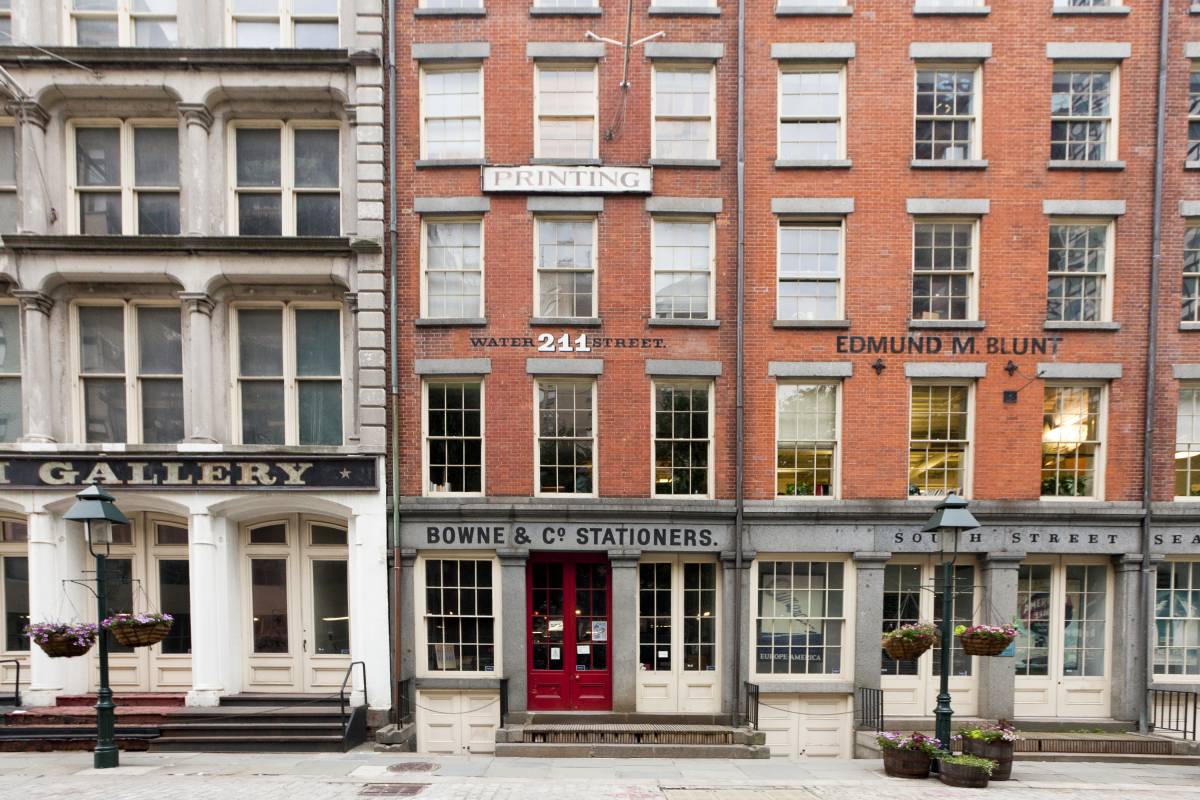 South Street Seaport
Travel to the South Street Seaport at the tip of Manhattan to enjoy the view of the East River, the Brooklyn Bridge, and the Brooklyn Heights neighborhood just across the water. While you're there, take in the sights of some of downtown's oldest architecture. Lower Manhattan.