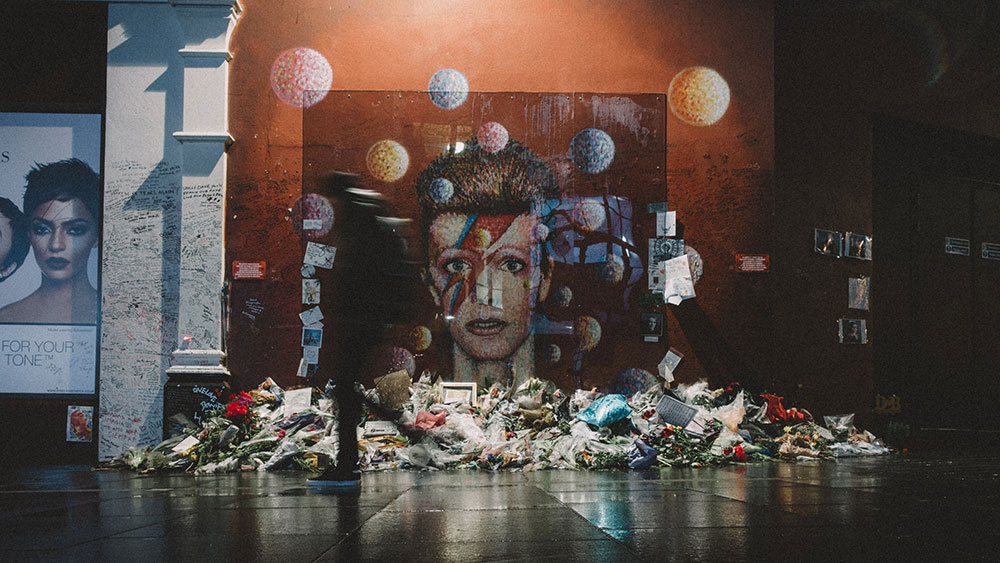 Music, fashion and pop-culture fans alike will appreciate the sensory multimedia experience at the David Bowie Is exhibit. What began five years ago (three years prior to Bowie's passing in 2016) at London's Victoria and Albert Museum is now making its final appearance at the Brooklyn Museum this summer. Since the exhibit first opened in London, the collection has continued to expand, making this last showing in Brooklyn its largest to date.
On display you'll find a wide range of personal items, including stage costumes, original album art, handwritten lyrics to popular songs, photographs, sketches, gig posters, and video footage that trace Bowie's artistic growth and prolific impact throughout the years.
The end-to-end journey of the exhibit is both intimate and vibrant - just like the former artist himself. After visiting four continents, David Bowie Is has been seen by nearly 2 million people. New Yorkers and those visiting this summer have the opportunity to catch the exhibit before its closing on July 15th.
Meanwhile, we've asked our staff and friends to share their favorite Bowie songs in tribute of the icon and the last weeks of the exhibit.
Starman - Ariel's pick
"Starman is everything I love about classic Bowie. Included in the Ziggy Stardust narrative, the song tells the story of an alien saving earth. I think of Bowie playing a similar role in our world - bringing hope and beauty to a less than perfect place."
Under Pressure - Evan's pick
"I remember shortly after I moved to New York when I was walking down sixth avenue and Under Pressure came on my headphones. I had a completely out of body experience. It was like the rhythm of the city and the rhythm of this classic song were mirroring each other with my every step. I still feel that way when I listen to the song traveling around the city."
Heroes - Isaac's pick
"I love all of the upbeat, popular Bowie songs, but Heroes has got to be my favorite. There's something so tender about the lyrics and the melody that is awesomely intimate. Tons of great bands have done their own covers of the song, but Bowie's original stands alone."
Lazarus - Saralie's pick
"Bowie released his final album Blackstar just two days before he died. The entire album is haunting in its beauty and self-awareness. It's a different sound than what the average Bowie fan is used to, but the mastery with which he handles the somber undertones of the album is undeniably impressive. Lazarus is Bowie's final love letter to his fans. It's incredibly moving."