Five New York Art Exhibitions to See Right Now
11/15/16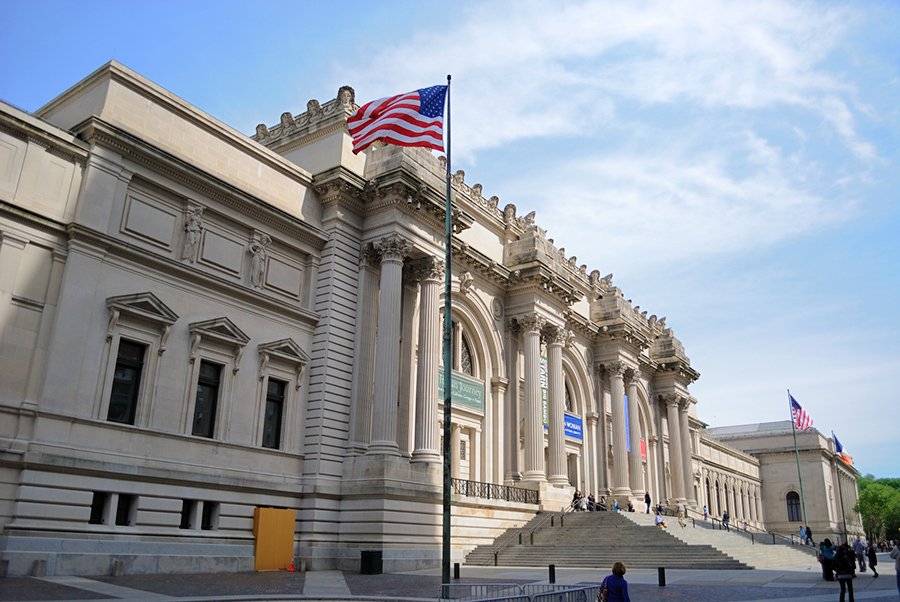 This autumn, the latest set of New York art exhibitions are breaking the mold. From socially and politically consequential works to sonic gardens, expressionist paintings, and colorful folk art, these showcases are the perfect way to spend a brisk day in the city.
See them all, or pick one to linger over for an entire afternoon, you won't be disappointed.
Sculptures at the Whitney Museum of American Art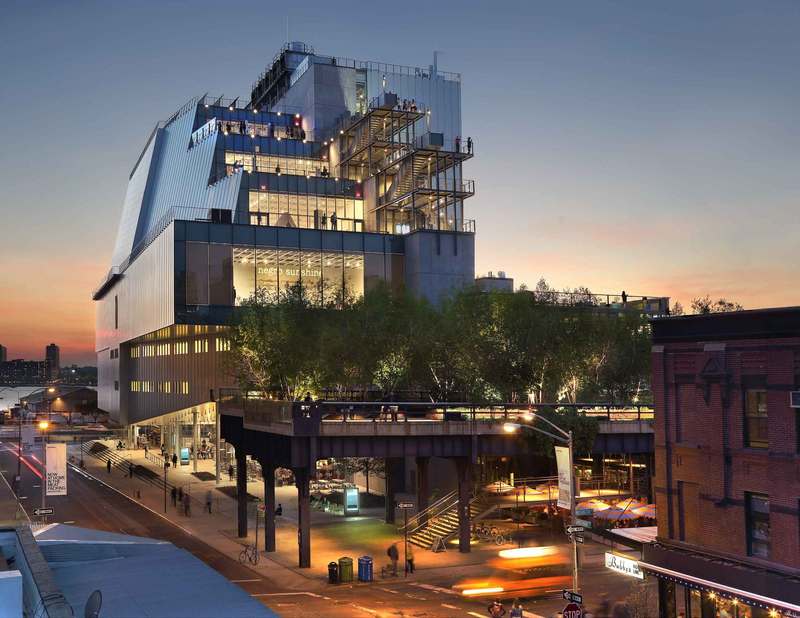 At the Whitney, visitors should make a beeline for Virginia Overton's Winter Garden, a sculpture gallery on the fifth-floor terrace that explores sound as much as it does physical installations. Much of this exhibit is repurposed and recycled from an earlier show in the garden, only basins have been overturned and tubing is used to pump air toward microphones, rather than aquatic plants. Visiting Overton's exhibit, on display until February 5, is the perfect excuse to explore the museum's new Renzo Piano-designed building in the Meatpacking District.
Photography by Ed Lederman courtesy of the Whitney Museum of American Art.
Paintings at Greenspon Gallery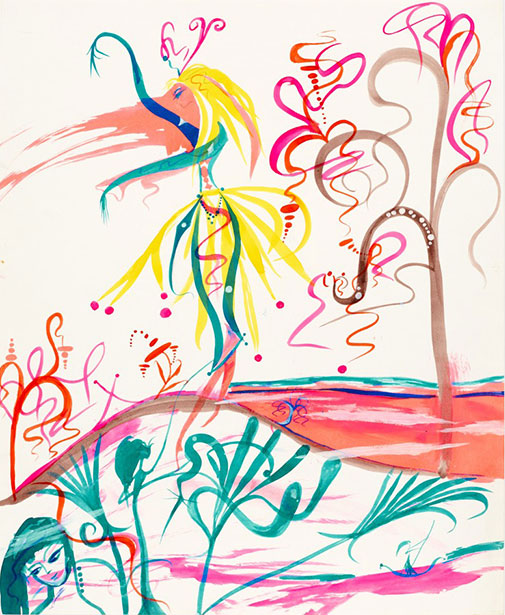 Critics are raving about Austé's exhibition at Greenspon, which opened on October 22 and will run until December 3. Vibrant paintings by the Michigan-born, Lithuanian-American artist can be seen with unusual intimacy at this West Village gallery. Austé's evocative pieces have been on display in such institutions as the Museum of Contemporary Art in Chicago, New York's Hamilton Gallery, and the Houston Museum of Fine Arts.
Photo courtesy of Greenspon Gallery.
Paintings at The Met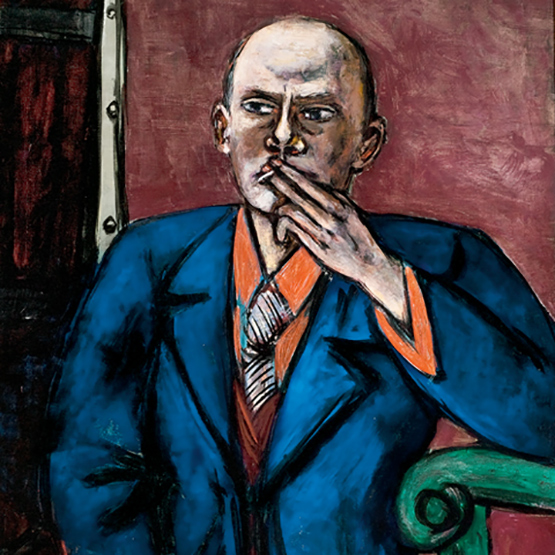 Until February 20, visitors to The Met on Fifth Avenue can admire the newly-opened Max Beckmann in New York exhibit, which spotlights the artist's time in the Big Apple. The result is an expressionist's interpretation—a combination of self-portraits and interiors, of performers and landscapes—of the sleepless city that he called a "prewar Berlin multiplied a hundredfold." As The Met notes in its program, the greatest irony is that Beckmann died of a heart attack at the close of 1950, as he was on his way to The Met to see his painting, Self-Portrait in Blue Jacket, on display.
Photo courtesy of the Metropolitan Museum of Art.
Video at Alexander and Bonin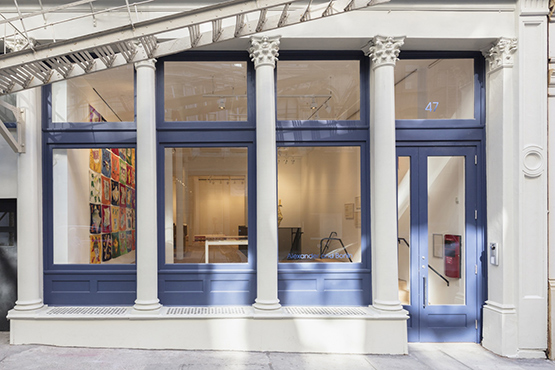 It used to be that to enjoy the contemporary works of the Alexander and Bonin gallery, you had to venture west (really far west—all the way to Tenth Avenue). In October, Alexander and Bonin reappeared in a spacious, 7,000-square-foot Walker Street space in Tribeca. The re-opening show includes a single-channel projection by Turner-prize short-listed videographer, Willie Doherty. In the light-filled lower level, visitors can watch the work, Passage, as two men unknowingly approach one another at night beneath an underpass. Doherty's film is accompanied by Ree Morton's mixed-media pieces and elaborate Mark Morrisroe photographs, all of which are on view until December 22.
Photo courtesy of Alexander and Bonin.
Architecture at the Museum of Modern Art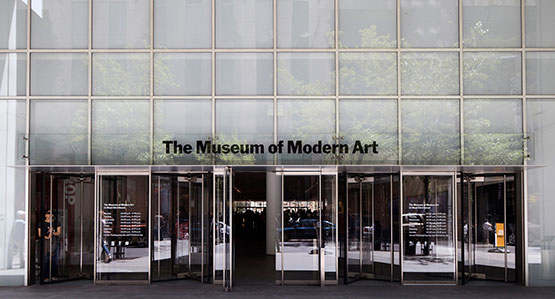 A self-aware collection of photographs, architecture, and design works, Insecurities: Tracing Displacement and Shelter comes at a time in which immigration and the refugee crisis are leading the global conversation. Temporary structures (like IKEA and UNHCR's emergency shelter) are sharply contrasted by images of the "Calais Jungle" migrant camp. Meant to be a short-term camp in France, it has housed between 100 and 5,000 migrants since 2009. The MoMA's appraisal of home, safety, and dislocation could not be highlighted at a more consequential time. See it until January 22.