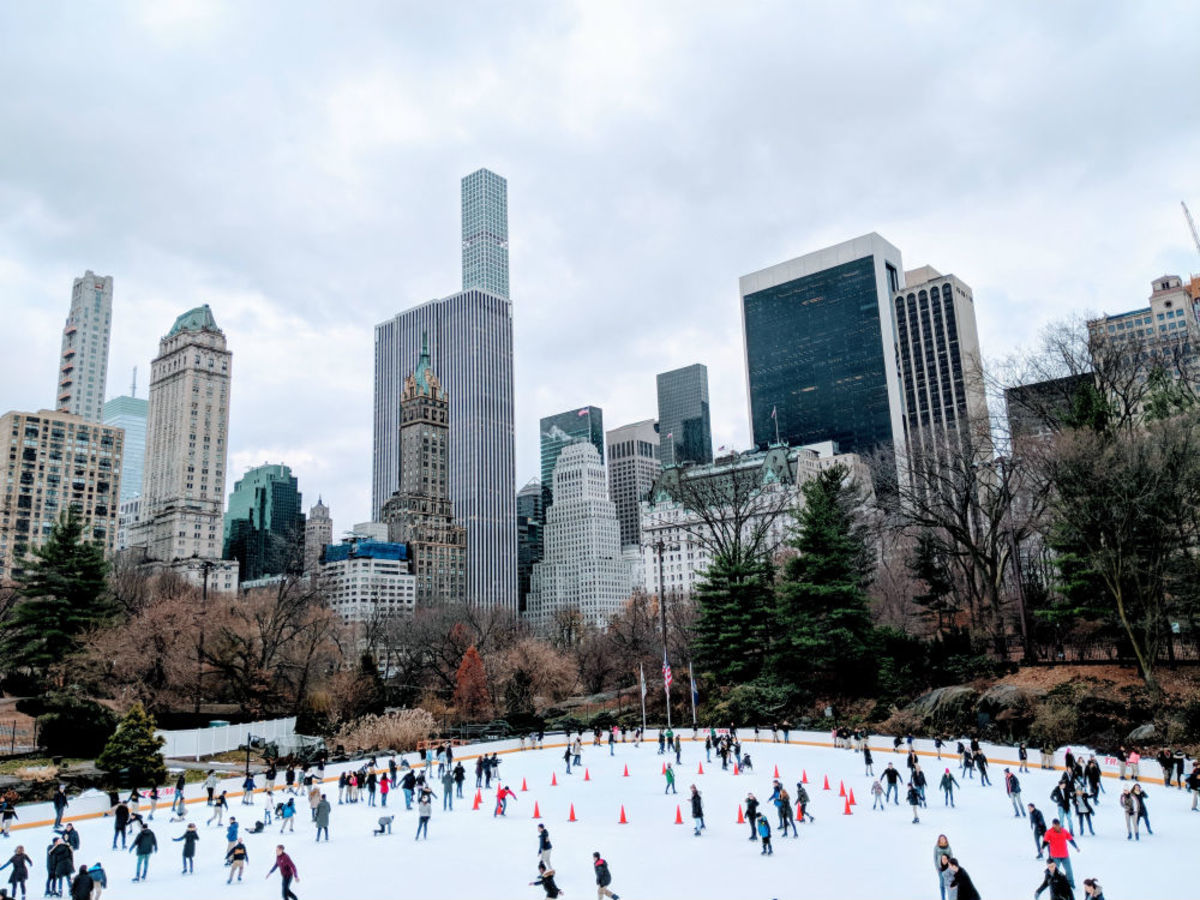 The holidays are a fantastic time to celebrate the simple things, like hot cocoa on a snow covered day or a visit to your favorite toy store. Whether you're entertaining your inner child or traveling with family, New York has everything you need to create unbridled, holiday joy for kids from 1 to 92.
We asked our staff to share their favorite family-friendly activities that never fail to deliver on the holiday spirit.
"Skating around the rink at Bryant Park is the quintessential holiday activity. Each year I look forward to lacing up my skates and hitting the ice at night - the best time to skate in my opinion. I love seeing everything lit up, especially when the first snow falls. Afterwards I'll grab a snack or a hot chocolate at the lodge and then window shop at the holiday market. Last year my nephews were in town for the tree lighting and it was absolutely magical. Professional skaters dressed in costume as the characters from 'Twas the Night Before Christmas' performed on the rink. They really loved it."
"My son is obsessed with trains, so when we discovered the Holiday Train Show a couple of years back I knew it would soon become a family tradition. Every year the Botanical Gardens put on this incredible exhibition of model trains set in New York City. The trains zoom past models of city landmarks like the Brooklyn Bridge, Statue of Liberty and Yankee Stadium. We have a ton of fun pointing out familiar buildings and watching the trains go around the intricately decorated tracks - I think my wife and I look forward to it as much as our son does!"
Window Shopping - Andrew, Valet
"Working in the heart of Manhattan, it's easy to get into the holiday spirit. You can find the best decorations right here in the area around WestHouse. Window shopping in particular is the best at this time of year. I like to walk over to Madison or Fifth Avenue and admire the window displays, which seem to get more and more impressive every year."
Latkes and Sufganiyot, - Marcus, Concierge
"Like most Jewish holidays, my go-to way to celebrate Hanukkah is with the food. I love latkes but hate the mess that usually happens when I try to make them at home, so our new ritual is going out for the traditional potato pancake treat. I like to take my family to Russ and Daughters or The Ribbon for latkes, and then Orwashers for sufganiyot (jelly donuts, a popular Hannukah dessert and my mom's favorite).
The Nutcracker at Lincoln Center - Elaine, Night Manager
"I was very young when my family first took me to see The Nutcracker at Lincoln Center, and to this day it is one of my favorite events year-round. There's something about the music and the costumes that always seem to put a smile on my face. My friends and I use it as an excuse to get dressed up, take ourselves out to a nice meal beforehand (and maybe a holiday drink afterwards)."