Which NYC Ice Skating Rink is Right for You?
02/19/2016
Winter in New York City means hot lattes and museum days, but that doesn't mean travelers can't enjoy the outdoors. One of the city's classic cold-weather pastimes is lacing up skates and heading onto the ice. Here, we've broken down the top skating rinks in New York City.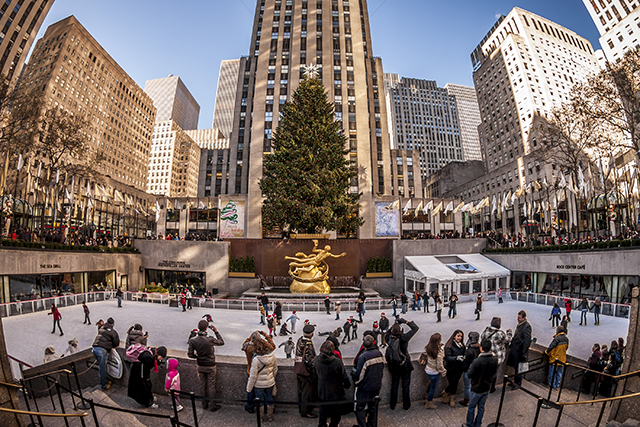 Paul Manship's iconic bronze sculpture of Prometheus isn't the only figure looking out over the Rink at Rockefeller Center. Hundreds of visitors plus a whole restaurant full of diners have front row seats to the action as well. Come show your skating skills to the world—or to half of Midtown.
$25 admission for adults, $15 for children; $12 skate rentals.
The Rink at Rockefeller Center: 5th Ave between 49th and 50th St., 212-332-7654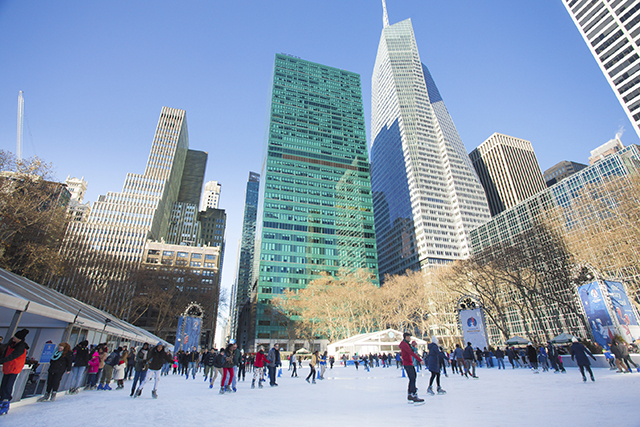 Home to New York City's only no-charge ice rink, Bryant Park's Winter Village is a popular destination for both tourists and locals. After skating, head to one of the park's kiosks for a well-deserved treat: belgian waffles at Wafels & Dinges, a chocolate babka from Breads Bakery, or a cocktail at Celsius Bar—open exclusively in winter months.
Free admission; $15 skate rentals.
The Rink at the Winter Village: Bryant Park, 212-661-8870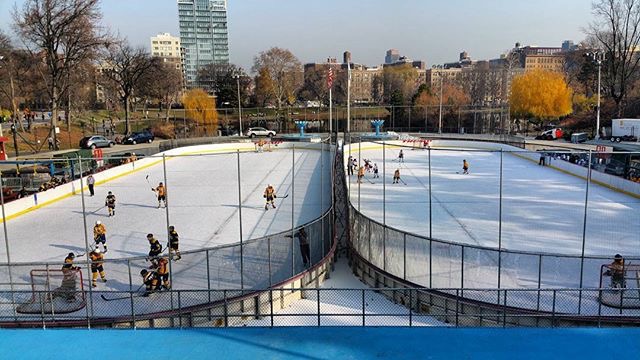 In-the-know locals and visitors head to the Lasker Rink Center at the top of Central Park to escape the crowds. Amateur hockey leagues usually claim one of the center's two rinks, but the remaining one is perfect for free skating.
$7.50 admission for adults, $4 for children; $6.50 skate rentals.
Lasker Rink: Central Park at 107th St., 917-492-3856
Photo by @timdavidphotography.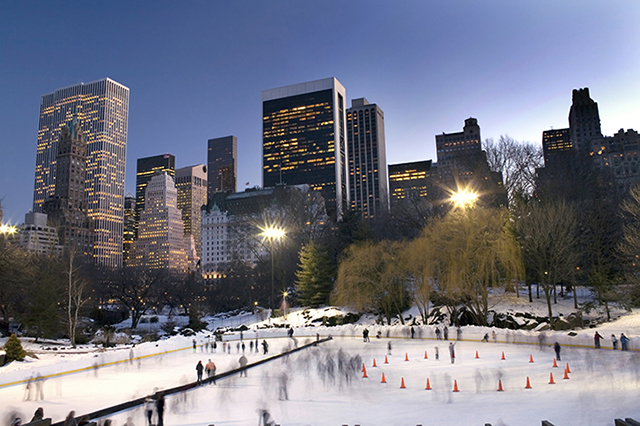 You've seen it in countless movies and television shows: Wollman Skating Rink is that rink at the southern end of Central Park, with skyline views of the city's most exclusive high-rises. Around since 1949, it has become a New York City fixture and celeb-sighting hotspot.
$11.25 admission for adults ($18 Friday - Sunday), $6 for children; $8 skate rentals.
Wollman Skating Rink: Central Park at 63rd St., 212-439-6900
For the Hudson Views: The Rink at Brookfield Place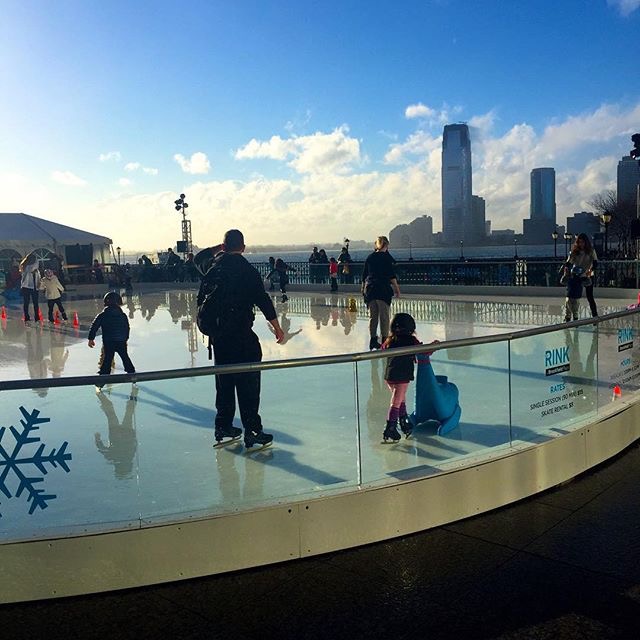 The Financial District's renovated Brookfield Place is where you'll find the city's newest ice rink. It's already a local favorite, attracting crowds as much for the rink itself as for the sweeping views of the Hudson River.
$15 admission; $5 skate rentals.
The Rink at Brookfield Place: Three World Financial Center, 212-391-8982
Photo by @isaacmizrahiny.