Finding NOLA in NYC: Where to Celebrate Mardi Gras in New York City
01/24/16
Mardi Gras is fast approaching, and while we won't all make it to New Orleans this year, we can do our best to celebrate the grande fête here in New York City. Whether you're looking for a sazerac, a po' boy or a beignet, here are the best New Orleans bars and restaurants in New York City.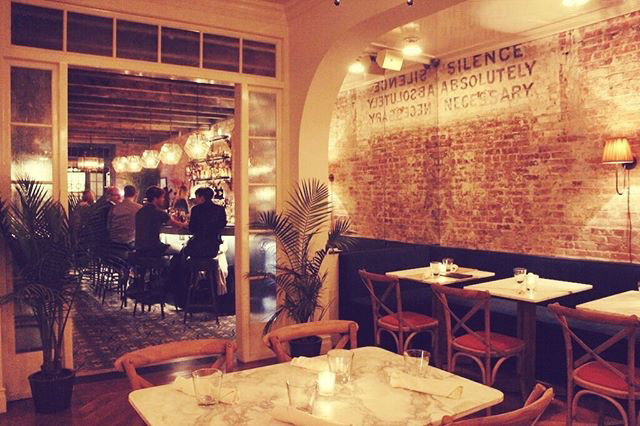 Herringbone floors, velvet booths, accordion lamps and fleur-de-lis everywhere: Bo's is a seductive Flatiron restaurant with Big Easy style but none of its brashness. Go here for a subdued night out with great food from chef Todd Mitgang.
What to order: Grilled prawns with baby leeks, spaghetti squash and a blackened garlic purée; crispy alligator for the derring-do types. Photo by @bos_nyc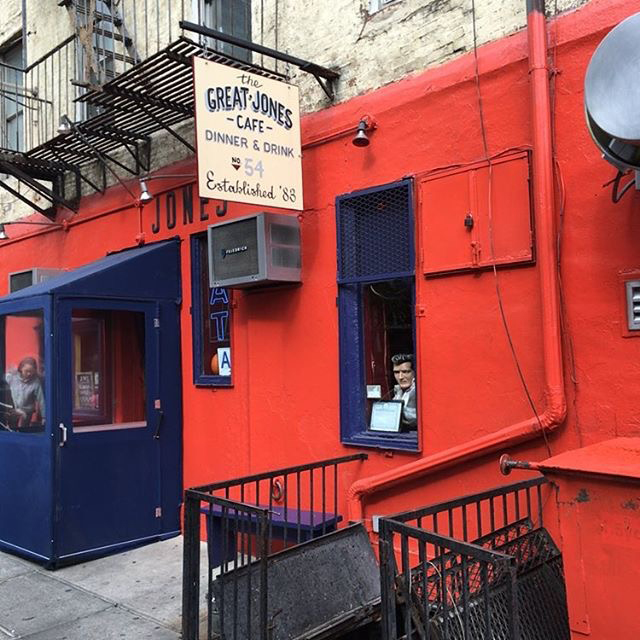 Just off the Bowery on sleepy Great Jones Street, this café has served Cajun food for nearly 30 years. While the neighborhood has transformed in that time, Great Jones Café has remained steady, with oldies playing from a jukebox and the day's menu written on a chalkboard.
What to order: The hambone gumbo, loaded with Andouille sausage and shrimp, and (not or!) the crispy Creole wings, which come slathered in a house-made hot sauce. Photo by @ericlyleklein.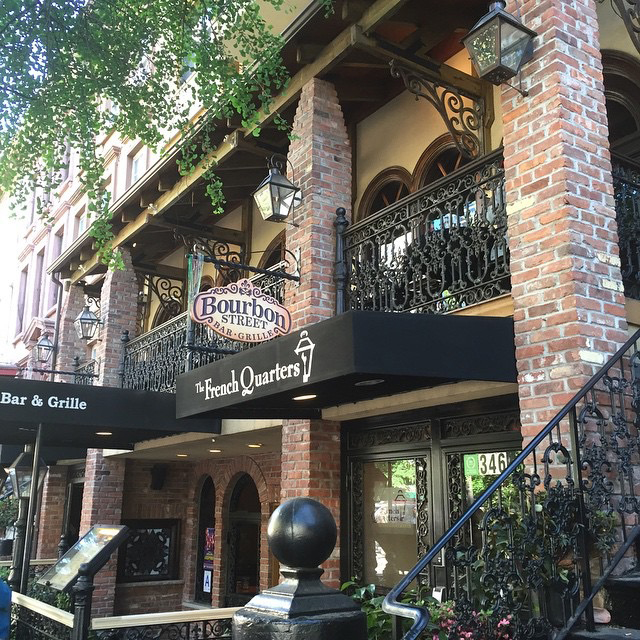 Beautiful French Quarter-style architecture, including wrought iron balconies, does nothing to hide that the main draw at Bourbon Street Bar & Grille is its happy hour (11am - 8pm weekdays), and the raucous crowds it attracts.
What to order: The rum-based Hurricane (only $5 during Happy Hour) is a traditional New Orleans cocktail and a bar specialty. Photo by @mercurywood.
The family affair: The Boil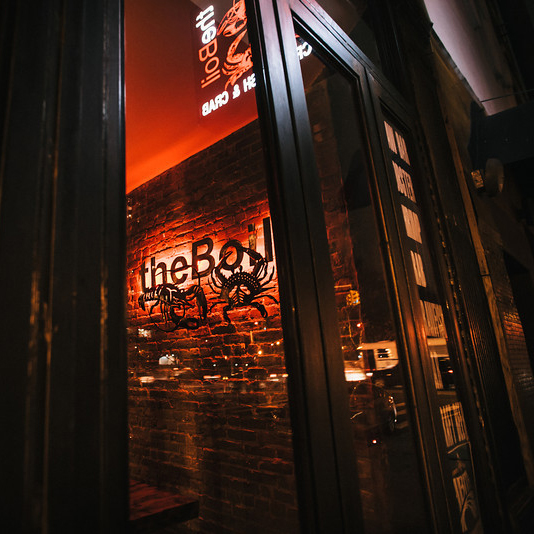 Long tables piled high with boiled crab, crawfish and shrimp make The Boil a popular place for families. Even celebrities like Mary J. Blige and Rosario Dawson have taken part in the white-bib, blue-glove experience on the Lower East Side.
What to order: The Boil keeps it simple: Pick your seafood, your sauce (Old Bay, garlic butter or lemon pepper) and your spice level. Go all out and order the Boil Special, which combines the three sauces into a delicious blend. Photo courtesy of The Boil NYC.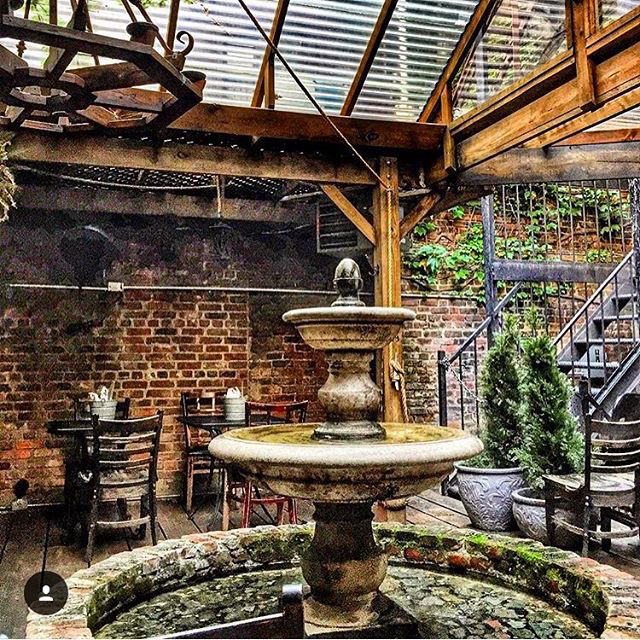 This East Village hangout serves New Orleans-inspired options like gumbo and po'boys in a relaxed vibe. decorated with salvaged wood columns, candle lanterns, clapboard shutters and an alligator statue-topped fireplace. We love the back terrace too.
What to order: The shrimp po' boy, for its lightly toasted bun and perfectly cooked shrimp, and a sazerac for good measure. Ninth Ward sticks to tradition and pours the whisky-and-bitters cocktail into an absinthe-rinsed glass. Photo by @rightfingnow.
The Beignets: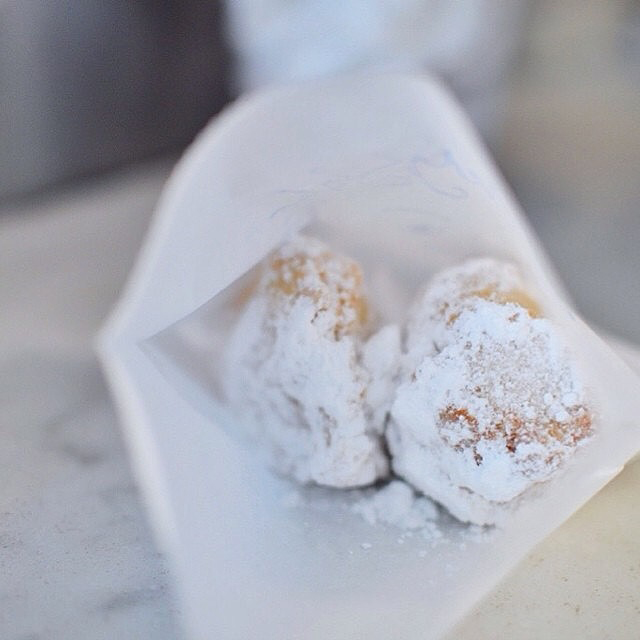 No New Orleans Mardis Gras would be complete without beignets, and there's a great debate in New York as to who does them best. Three main contenders rise to the top: Cafemarie, which opened in the West Village last June, serves the fried dough as a square topped with a heaping pile of confectioner's sugar. Cheeky Sandwiches, in the Lower East Side, wins over audiences with its smaller, round beignets, also served with a heavy dusting of powdered sugar (pictured above). Diners here love the writing on the wall, which toasts to "the ducks who live in the swamp." Ray's Candy Store, a hole-in-the-wall ice cream joint in the East Village, is a local favorite because it doles out mini-mountains of both traditional and oreo-filled beignets, often with a side of ice cream. Celebrate Fat Tuesday right by trying all three spots. Photo by @skinny_fat_kid.