My Favorite Pride
06/13/19
Pride month in New York—now a time-honored tradition of celebrating all-things LGBTQIA+—is now well underway! During the month of June, the city commemorates and honors its queer community with an exciting and diverse selection of queer-positive events. At the end of the month, the celebration concludes with the Pride Parade, the largest of its kind in the world. During the parade, activists march side-by-side with citizens, companies and other allies to show their love and unwavering support of the community.
This year marks an important milestone in Pride month's history: the 50th anniversary of the Stonewall Uprising. Fifty years ago, eight policeman raided the Stonewall Inn, a popular gay bar in the village, and what followed was an unprecedented and immediate uprising from the community. Riots continued for the two nights after the raid, igniting activists across the country. The uprising uplifted the nation's queer community and inspired the first Pride Parade that took place just one year later in downtown New York. Today, hundreds of Pride Parades take place all over the world during the month of June, thanks in part to the brave actions of the New York queer community that night.
This month, over 3 million people are expected to participate in New York's Pride celebration. The schedule for this year's WorldPride NYCboasts over 50 exciting events, including dance parties, film screenings and more. In honor of this month's historic celebration, we asked our staff and friends to share some of their favorite memories from past Prides, and what they're most looking forward to during this year's festivities.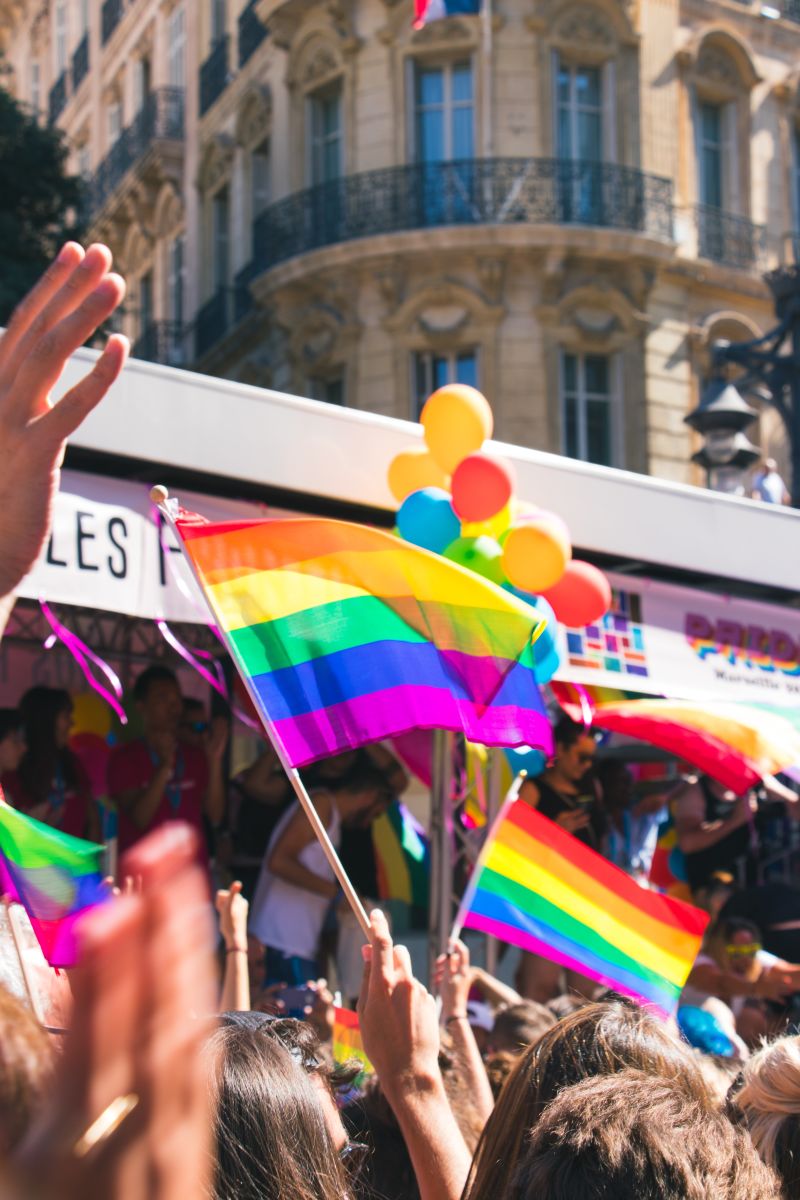 Tying the knot during PrideFest after the historic 2008 SupremeCourt Decision - Tyler
"2008 was a special Pride for me and my family. There was a lot of love and excitement in the air following the Supreme Court's decision to legalize marriage for same-sex couples nationwide, and my husband and I got caught up in the rush. We tied the knot along with tens of other happy couples outside as part of the PrideFest celebration. It was one of the best days - and of course the best Pride - of my life."
Dancing to Lizzo live during Pride Saturday - Michelle
"If there's one thing you can count on during Pride month, it's really, really good music. Last year I danced my heart out to Lizzo and Tove Lo live at Pride Saturday. This year, I'll be rocking out to Melissa Etheridge while she plays the closing ceremony in Times Square (just an eight-minute walk from WestHouse ), fulfilling my number one teenage dream."
Eating My Heart Out At Savor Pride - Tammy
"As much as I love celebrating Pride, the long lines and huge crowds aren't totally my thing. That's why one of my favorite Pride memories is taking part in the culinary experience, Savor Pride. My friends and I feasted on incredible food made by proud LGBTQ chefs all while giving back to an important cause. This year, I'm looking forward to attending the Pride Luminaries Brunch , where we'll meet queer business owners and learn about the impact they've had on their communities."