The Best German, Austrian & Swiss Restaurants in New York City
10/16/2015
October means Oktoberfest—in Munich, but also right here in NYC. New Yorkers love their pretzel and beer, and with little wonder. Germans have been living in the city since its early colonial days, and by the 1850s, only Berlin and Vienna had larger German-speaking populations than New York.
Here are the best German restaurants in New York City:
East Village:
Beers on tap: Twenty
Signature dish: Schweinebraten
Homesick for Bavaria after living in the United States for a decade, Sylvester Schneider founded this East Village indoor biergarten fourteen years ago. He brought century-old chairs from Munich beer halls, and his dad built long, wooden tables—perfect for that familial beer hall setting. Order a sausage platter for a sampling, and don't forget dessert: the German-style pancake is thin, fluffy and delicious.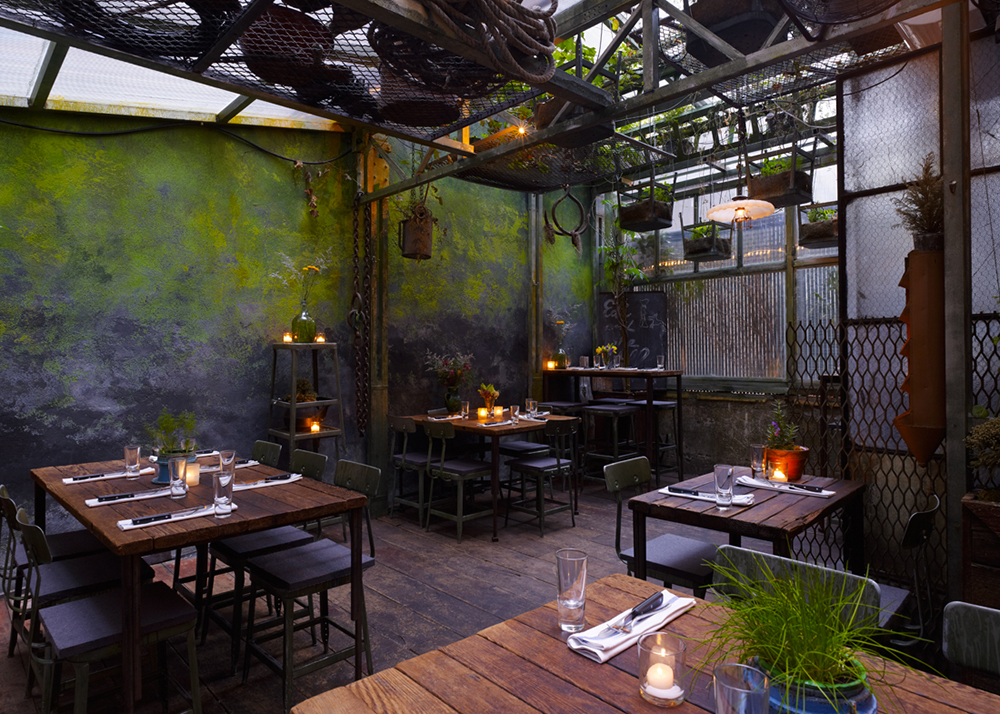 Beers on tap: Four (but there are 50 wines available)
Signature dish: Spätzli
This rustic-chic Alphabet City spot serves traditional Austrian dishes (go for the spätzli noodles with mushrooms) alongside decidedly non-Tyrolian options like Long Island mussels and clams. While most German and Austrian restaurants in New York focus on the beer steins, Edi & the Wolf has an extensive collection of Central European wines as well.
Soho:
Café Select
Beers on tap: Two
Signature dish: Bratwurst
New York City's lone Swiss restaurant serves up standard Alpine dishes under a ceiling of twinkling lights. Bratwurst, rösti potatoes and Zurich-style veal are the favorites, but another draw here is the wine list. Café Select serves many Swiss bottles rarely seen on restaurant tables this side of the Rhine and Rhone.
Lower East Side:
Beers on tap: Six
Signature dish: Cheese-stuffed sausage with cabbage
Andrew Chase and Austrian-born Erwin Schrottner opened Cafe Katja as a small-scale tribute to Alpine cooking back in 2007. Its meat-heavy menu proved so popular that they expanded (to twice the original size) in 2012. We love the emmentaler-stuffed sausage served with quark dumplings and cabbage.
Upper East Side:
Beers on tap: Zero
Signature dish: Sachertorte
The Neue Galerie, which holds one of the world's finest collections of early twentieth-century German and Austrian art, fittingly has a café serving delicious weisswurst, Sachertorte and Viennese coffee (on a silver tray, no less). With wood-paneled walls and Adolf Loos bentwood chairs, Sabarsky is the opposite of a biergarten. The hot chocolate, glühwein and extensive wine list fill the beer void though.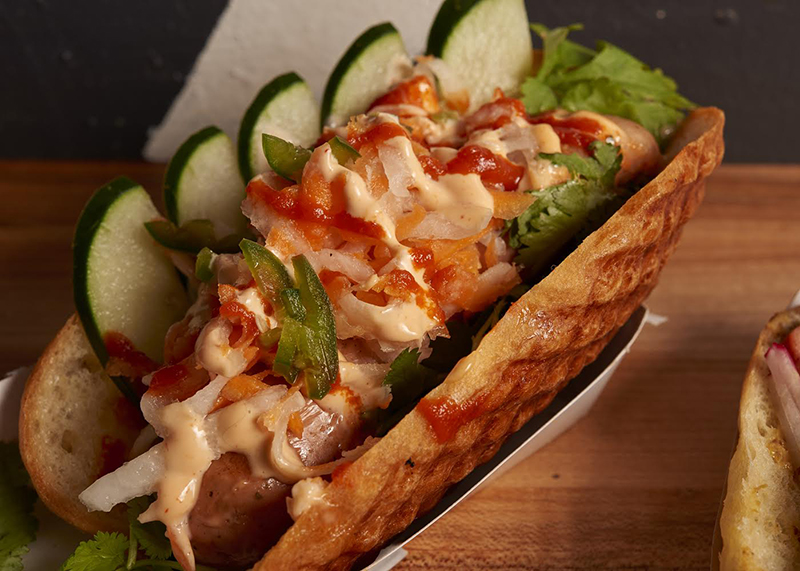 Beers on tap: Zero
Signature dish: Bauernwurst, bratwurst or weisswurst
Just a short walk east on 86th Street from the Neue Galerie, this new walk-up sausage bar is world's away from the Café Sabarsky. Sausage and charcuterie shop Schaller & Webber opened the sausage bar in August 2015, serving nine types of sausage and adventurous specialty wurst sandwiches. Our favorite? The Saigon Special, with bauernwurst, daikon-carrot slaw, cucumber and sriracha aioli.
West Village:
Beers on tap: Zero
Signature dish: Zwiebelrostbraten
Named after chef Kurt Gutenbrunner's hometown in Austria, the Michelin-starred Wallsé serves tastefully restrained dishes in its intimate, two-room West Village home. Order the Zwiebelrostbraten (roast beef topped with onions) if only for the side of rösti, a Swiss potato pancake. Come dessert, we love the Salzburger nockerl souffle with huckleberries.
Williamsburg: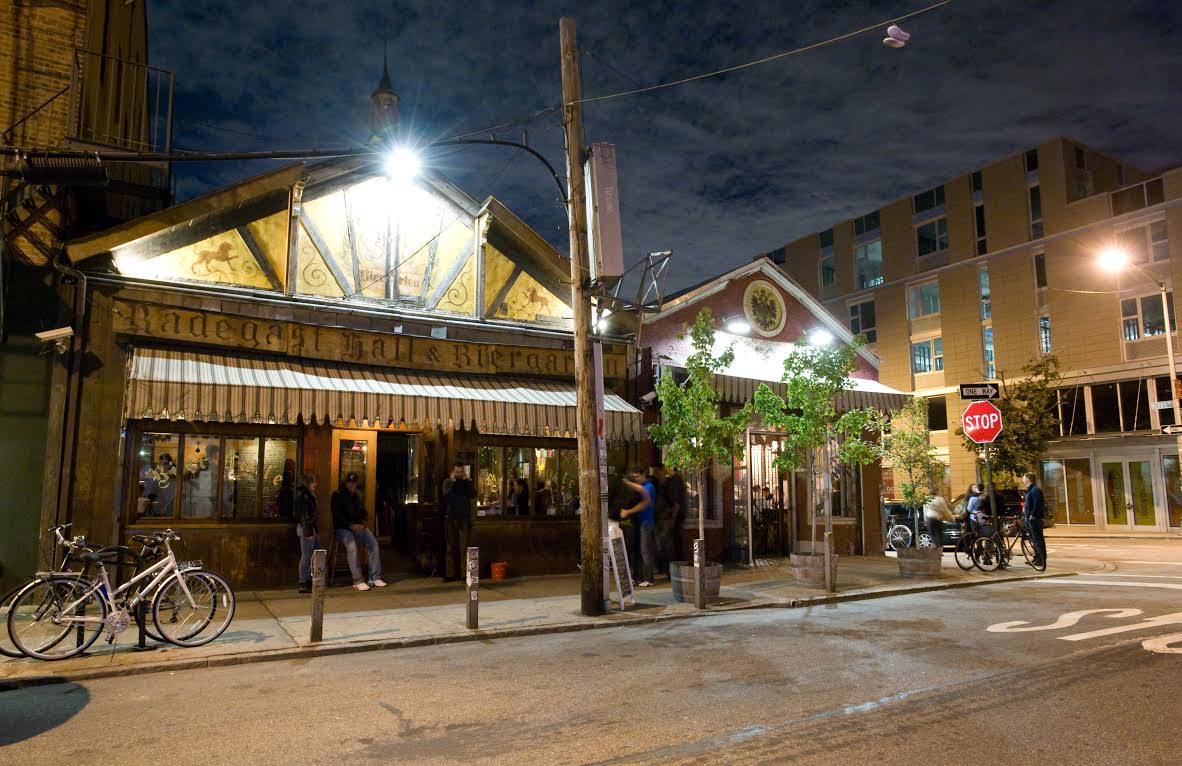 Beers on tap: Eleven
Signature dish: Currywurst

Head to Brooklyn for some large-scale Germanic fun at Radegast. Eleven Central European brews on tap, along with nearly 100 bottled options pair well with brats cooked at an open-grill in the outdoor garden. Long wooden tables and benches add to the convivial atmosphere at this local favorite.
Photos, from top, courtesy of: Edi & the Wolf; Sang-hee on Flickr; Schaller & Webber and Radegast Hall and Biergarten.
Flickr