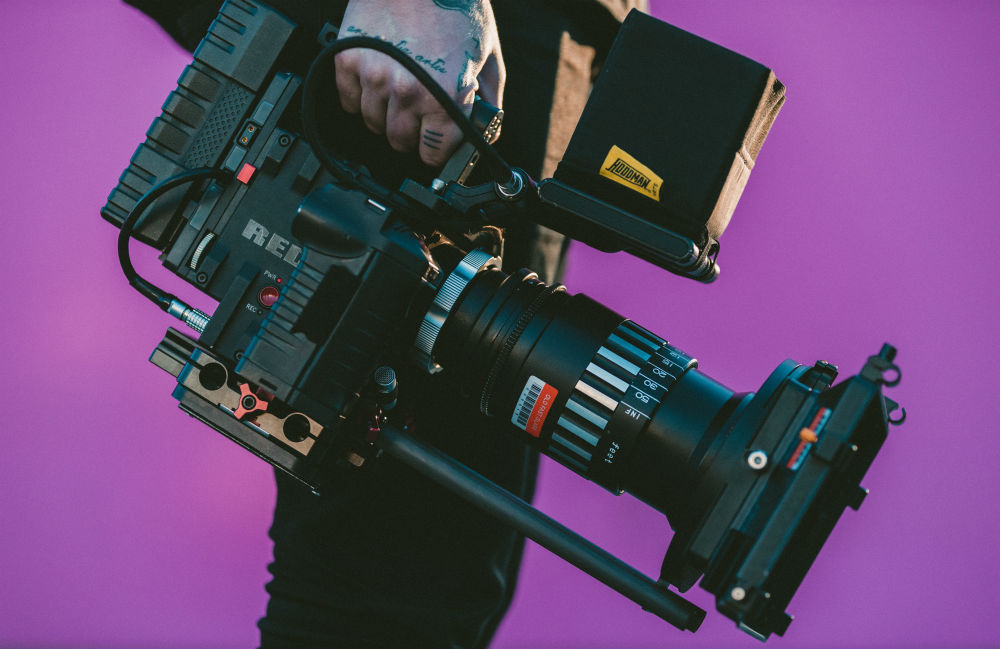 With just seventeen years of annual screenings under its belt, the Tribeca Film Festival has quickly evolved into one of the largest and most important independent film festivals in the world. Every spring, thousands of people gather downtown to see the best and brightest films, performances, and ideas from today's artists and innovators.
This year's festival promises to be particularly unique, as nearly 46% of the selected films are directed by women - the first time ever in the festival's history that nearly half of the screenings hail from female directors.
Given its strong showing of female artists and directors, it's clear that recent social and political movements are at the forefront of this year's theme. In a recent press release, programming director Cara Cusumano said: "In a year that has reminded us more often of our divisions than our connections, this Festival's program embraces film's unique power to overcome differences — that connecting with stories not our own is the road into our deeply programmed human capacity for empathy and understanding. We hope that in representing a wealth of undiscovered stories and unique perspectives — including those of a record number of female directors — these 96 films offer a collective journey towards narrower divides and smaller obstacles."
If you're in town and looking to catch some of these spectacular stories and events, here are our picks for experiencing the best of this year's immersive program.
Narrative Films
Zoe
This year's centerpiece starring Léa Seydoux, Ewan McGregor, Christina Aguilera, and Rashida Jones is a futuristic love story set in a world of mass-technology.
Woman Walks Ahead
Stunning cinematography surrounds Jessica Chastain in the world premiere of this biographical drama from director Susannah White. The story follows painter Caroline Weldon and her fight for a portrait of Sitting Bull.
Egg
A dark comedy featuring Christina Hendricks, Alysia Reiner, and Anna Camp that takes a radical and alternative look at motherhood.
The Miseducation of Cameron Post
Based on the novel of the same name, this British-American drama from Desiree Akhavan centers on the life of a teenage girl who gets sent to gay conversion therapy.
Documentaries
The Rachel Divide
A portrait of the controversial activist Rachel Dolezal from director Laura Brownson.
McQueen
A bold and honest look into the rags-to-riches story of the late fashion designer, Alexander McQueen.
Love, Gilda
An intimate glimpse into the life of the beloved comedian, Gilda Radner.
The Fourth Estate
The festival's closing night film follows The New York Times and their fascinating journey in covering the first year of the Trump presidency.
Talks
30 for 30 Podcast - Bikram
Julia Lowrie Henderson and Jody Avirgan discuss their new podcast on the complicated world of Bikram Yoga and the recent rumors of sexual assault against the movement's founder.
Future of Film - Interactive Technology
How do we revolutionize our media for the increasingly digital age? Panelists David Shlafman of Netflix, and Evette Vargas of Digital Reign discuss technology's growing role in entertainment.