Where to Find Your Next Outdoor Movie Night
08/13/19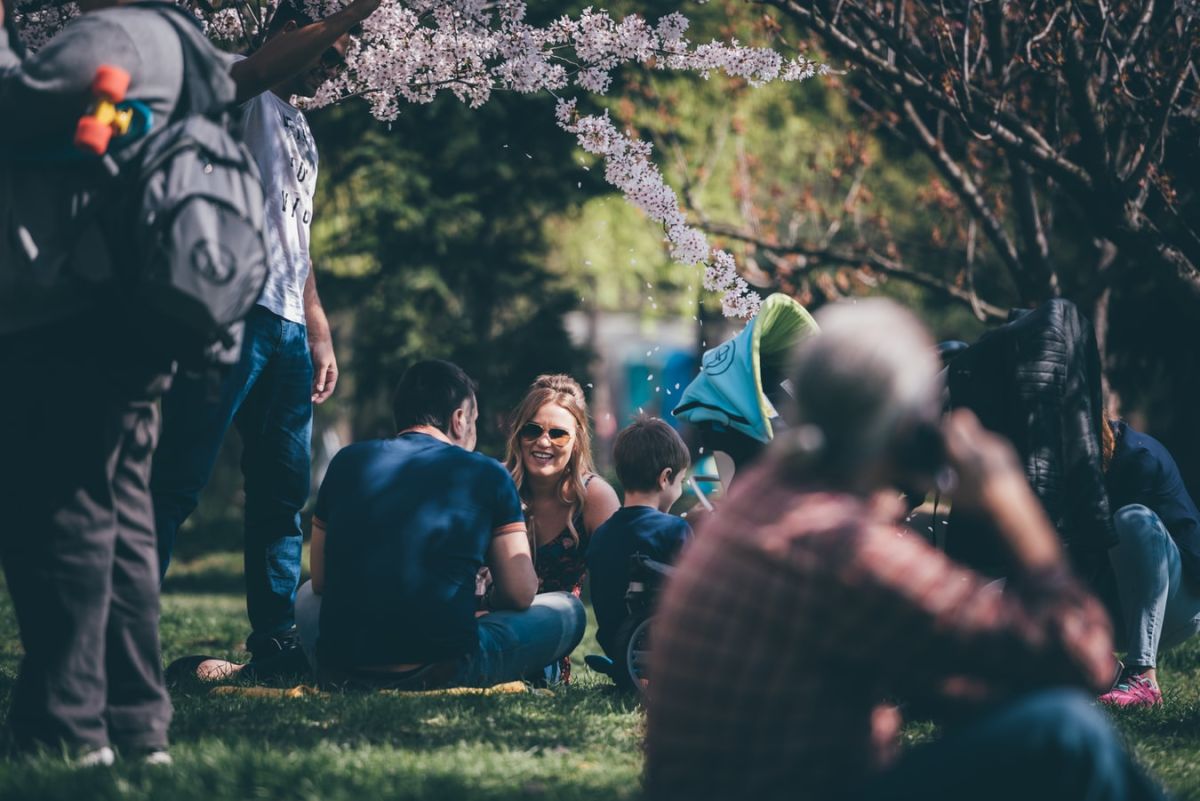 Lights, camera, action! There's nothing like watching a nostalgic flick or gut-busting comedy in summer. But why go to the theater when the summer sun is still casting a warm glow late into the evening? Instead, grab a blanket, some friends and your favorite snack to enjoy one of New York summer's most beloved traditions: the outdoor movie night. Here are some of our favorite spots in the city to catch your next screening:
Location, location, location. We love Bryant Park's annual Movie Nights for its idyllic city setting, the fan favorite films and, of course, the location. Located just a 17-minute walk from WestHouse, Bryant Park is an ideal and extremely convenient backdrop for an outdoor movie night. From now until August 12th you can catch a movie in the park every Monday night. Bring your own food or grab concessions from the nearby stands, and settle in before the sunset screening. Just be sure to get there early to claim a good viewing spot on the lawn.
Ever watched a film from the top of a ship's flight deck? Neither have we! Make your way to the summer movie series at the Intrepid Museum (just a ten-minute cab ride from WestHouse) for a one-of-a-kind outdoor movie experience. Unlike other outdoor movie venues, the Intrepid Museum hosts just one screening a month, so be sure to get there early to guarantee yourself a spot under the stars on the ship's flight deck.
Get into the nostalgic spirit of summer with the Iconic NYC Summer Film series at Pier 63. Take the fifteen-minute cab ride from WestHouse to the Pier 63 lawn at Chelsea Piers for their screenings of classic New York films like When Harry Met Sally, Moonstruck, Do the Right Thing and Tootsie. Screenings of The Warriors and The Last Dragon on July 10th and August 14th will be scored live with a blend of Hip-Hop, Soul and Funk music by DJ 2-Tone Jones. The film series runs every Wednesday night at 8:30pm until August 21st.
This year marks an important milestone for the Film Society of Lincoln Center. To celebrate its 50th anniversary the society is launching a new name - Film at Lincoln Center - and a season of free double features entitled The 50th Mixtape. Running through September 11th, film lovers can catch back-to-back films every Thursday night at the city landmark just a 15-minute walk from WestHouse.
Head to the heart of the Upper West Side to catch Riverside Park's summer movie series, Summer on the Hudson: Pier 1 Picture Show. Pier 1 in Riverside Park is just a twelve-minute cab ride from WestHouse and will be hosting outdoor screening of beloved films such as O Brother, Where Art Thou?, The Darjeeling Limited and Ferris Bueller's Day Off every Wednesday evening through August 21st.